Manchester's female scholars celebrate major research appointments
07 Mar 2023
Congratulations to colleagues who have been appointed as National Institute for Health and Care Senior Investigators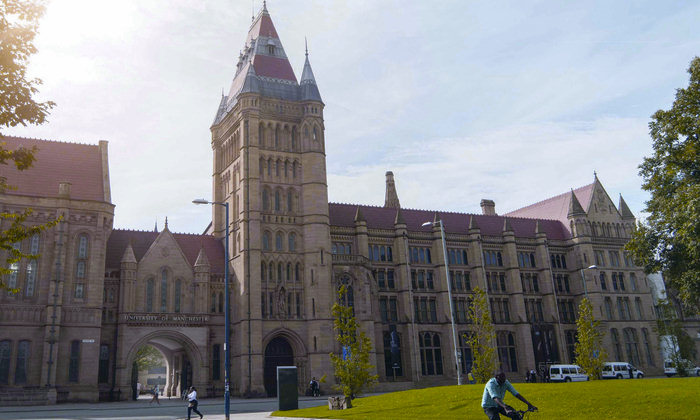 The government's main funder of health research, The National Institute for Health and Care Research (NIHR), has announced the appointment of six women from our University as new Senior Investigators - in time for International Women's Day.
The number means Manchester has received more of the 27 new appointments than any other University and means that in total, there are 29 Senior Investigators from Manchester; including seven with Emeritus status.
Congratulations to the new NIHR Senior investigators:
Penny Bee, Professor of Applied Mental Health Research, and Director of Research and Innovation for the Division of Nursing, Midwifery & Social Work;
Jo Dumville, Professor of Applied Health Research, Division of Nursing, Midwifery & Social Work;
Janelle Yorke, Professor of Nursing, Division of Nursing, Midwifery & Social Work and Executive Chief Nurse at The Christie Hospital;
Alys Young, Professor of Social Work Education & Research, Division of Nursing, Midwifery & Social Work;
Corinne Faivre Finn, Professor of Thoracic Radiation Oncology, Division of Cancer Sciences;
Katherine Payne, Professor of Health Economics, Division of Population Health, Health Services Research & Primary Care.
The NIHR also announced the reappointment of 29 Senior Investigators, four of whom were from Manchester.
Congratulations to:
Kathryn Abel, Professor of Psychiatry, Division of Psychology and Mental Health;
Timothy Illidge, Professor of Targeted Therapy and  Oncology, Division of Cancer Sciences; 
Kevin Munro, Professor of Audiology, Division of Human Communication, Development and Hearing; 
Chris Todd, Professor of Primary Care and Community Health, Division of Nursing, Midwifery and Social Work.
Professor Graham Lord, Vice-President and Dean of the Faculty of Biology, Medicine and Health said: "This is fantastic news for the University and a powerful endorsement of our world leading research."
Professor of Nursing, Dame Nicky Cullum, said: "This brilliant news couldn't land at a better time.  It will be International Women's Day on 8 March and recognising our outstanding women researchers is a great way to celebrate it."
What is a NIHR Senior Investigator?
NIHR Senior Investigators are among the most prominent and prestigious researchers funded by the NIHR and receive an award of £20,000 per year to fund activities supporting their research.
Collectively, Senior Investigators constitute the NIHR College of Senior Investigators, and are members of the NIHR Academy.
More information