Paul Whitehouse and professor join forces on TV programme about rivers
01 Mar 2023
The Gone Fishing star, actor and comedian Paul Whitehouse will be joined by Professor Jamie Woodward to talk about microplastic pollution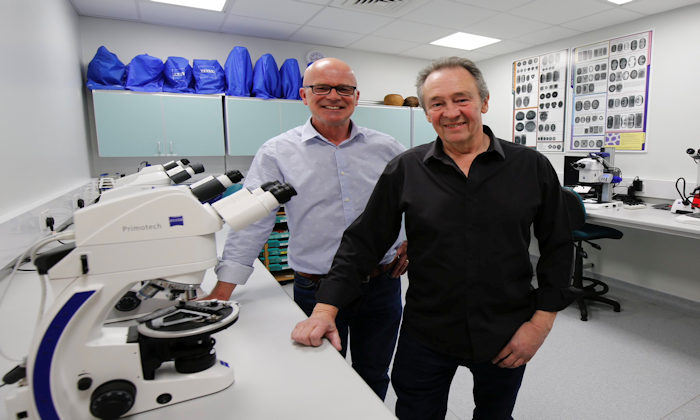 The programme will air on BBC Two on Sunday, 5 March at 8pm and will be available on BBC iPlayer shortly after broadcast.
What is going on beneath the surface? In 'Our Troubled Rivers', Paul Whitehouse travels around England and Wales to explore why rivers and waterways are in decline and what needs to be done to protect them. The keen angler sets out to discover whether the nation's water companies are illegally discharging untreated sewage into our waterways in a bid to cut corners and increase profits.
The duo will look at the role of microplastics in polluting our rivers and contributing to biodiversity decline. Five years ago, researchers from our Department of Geography were the first to demonstrate high levels of microplastic contamination on the UK's river beds. Professor Jamie Woodward's research in this area has been widely documented and reported, and he has submitted evidence to Parliament's Environmental Audit Committee on tackling the growing issue of microplastics, as part of an enquiry into water quality in rivers. 
In the popular programme Gone Fishing, Paul Whitehouse travels around the UK with comedian Bob Mortimer, visiting rivers and beauty spots, sharing their changed outlooks on life following surgery and trying to land a catch. The programme will return later this year for a sixth series, and fans will be hoping canine sidekick Ted will also make an appearance.
Image credit: BBC