Thousands visit Museum during weekend reopening
22 Feb 2023
The much-loved Manchester Museum reopened its doors on Saturday, 18 February at 10am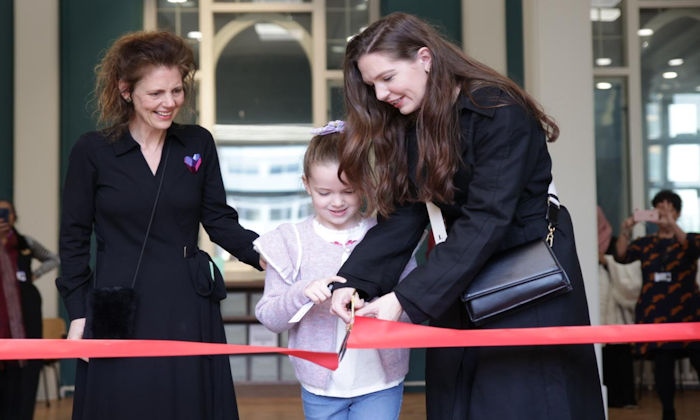 With local media reporting the reopening, and it coinciding with the half-term school holidays for many families, queues quickly started to form with visitors eager to see the Museum's transformation. 
Esme Ward, Director of Manchester Museum, said: "We are absolutely thrilled to have opened our doors once again. We welcomed over 11,000 visitors during our reopening weekend, which is remarkable.
"Our visitors are what make the Museum what it is and it's not been the same without them. It was such a joy to see the building full of excited faces."
The first official visitor was Leanne (pictured above with Esme Ward), who cut the red ribbon with her daughter, after winning a competition to say why the Museum held a special place in her heart.