Volunteer of the Year Awards 2023: nominations open
20 Jan 2023
You can nominate those who volunteer to help communities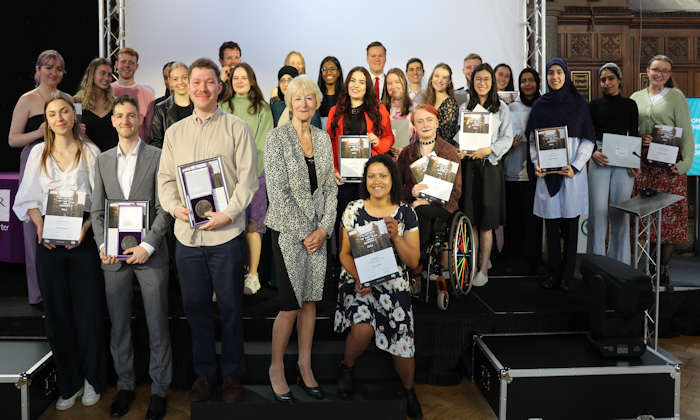 Do you volunteer or know someone who does? Now is your chance to recognise those who give their time and skills in our University's annual Volunteer of the Year Awards - an event which celebrates the actions of staff, students and alumni.
Celebrating the very best of volunteering, the awards give our University and community partners the opportunity to recognise those who epitomise what it means to make a difference. There are three individual categories: staff, student, and alumni; and one group category for students. If you don't work at the University, you can still nominate someone for an award.
Very often, the nominees who get recognised have been put forward by someone who knows them, as these people are often in a great position to explain the difference these individuals have made to their communities.
Last year's winners set up projects to support students from disadvantaged areas to apply to study Medicine, kept people safe on the street at night as Student Angels, supported those with serious mental health concerns, and developed better sustainability practices in football.
Be inspired by the stories of our past winners and place your nomination on the Volunteer of the Year Awards website.
Important information:
Entries to be submitted on the volunteering website
Deadline for entries is Monday, 6 March
Candidates can self-nominate or be nominated by a third party
Individuals and teams (for student category) can enter
If you have any trouble accessing the nomination form, please email volunteers@manchester.ac.uk
Image: Last year's winners with President and Vice-Chancellor Professor Nancy Rothwell