Vote for your University charitable causes
23 Jan 2023
Vote for three charitable causes to receive your Purple pennies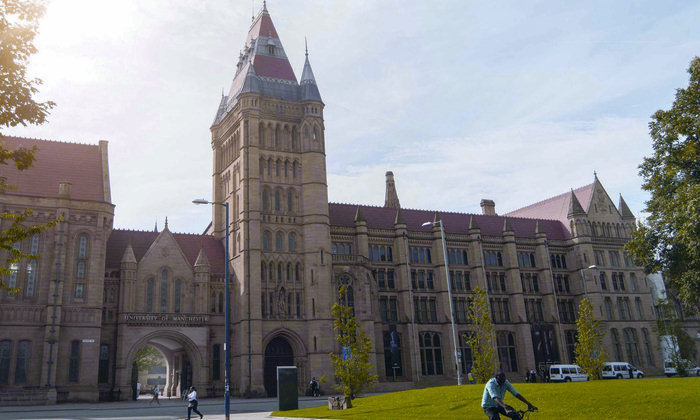 You are invited to vote for three charitable causes that will benefit from a new payroll giving scheme, Purple pennies. 
Purple pennies allows you to make a collective impact with colleagues across the University by donating the pennies from your salary towards local charitable causes. Your salary will be rounded down to the nearest pound, meaning you will never donate more than 99p a month. 
The causes 
Three charitable causes will take part in the Purple pennies scheme, and we want you to tell us which causes are closest to your heart. Out of the five causes below, the three with the most votes will be selected and each will receive an equal split of the donations.  
The five charitable causes are: 
Supporting Manchester's cancer research - Cancer turns 1,000 people's lives upside down every day, but University researchers are working hard to change that. Re-write the future by supporting Manchester's life-saving cancer research.
Helping disadvantaged students - The rising cost of living means even more students need support to start, or continue, their studies. Help bright people access a world-class education – regardless of their background or financial circumstances.
Manchester Museum - Manchester Museum will reopen in February 2023 after a major transformation. Help care for objects, people, and our planet to inspire curiosity, learning and imagination.
Wood Street Mission - A children's charity helping children and families living on a low income in Manchester and Salford. Provide practical help to help meet children's day-to-day needs and improve their life chances.
UK-Med - A frontline medical aid charity, working towards a world where everyone has the healthcare they need when disasters or emergencies hit.
Your vote 
Your vote matters and will make sure three good causes receive vital donations to help further their mission. 
Submit your vote by 5pm on Tuesday, 7 February.  
More information 
We recognise that the cost-of-living crisis is having an effect on many people across our broad University community. For support, visit financial wellbeing. 
Purple pennies will launch on Monday, 13 February. After you sign up to Purple pennies donations are automatically made each month from your pay - you can cancel any time. Donations are always less than £1 and Gift Aid can be claimed on donations adding an additional 25% support to these charities at no cost to you.