Looking back: By Royal Appointment
31 May 2022
As HM The Queen's Platinum Jubilee celebrations approach, we look back at the historic day our University's Royal Charter was granted at our 2004 inauguration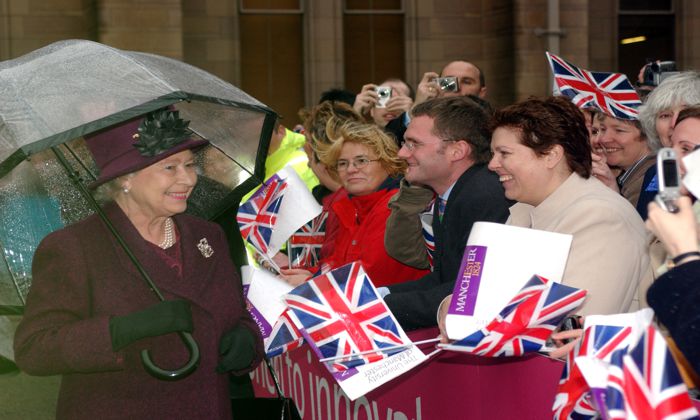 In typical Manchester fashion, it was a rainy day on 22 October 2004 when HM The Queen last visited our University to grant a Royal Charter - the first given to a university this century. The visit was the last of many she had made to the University since her coronation.
The Royal Charter marked the day when the Victoria University of Manchester and UMIST officially merged to become The University of Manchester, and it was presented to the-then Co-Chancellor Professor Anna Ford. The inauguration ceremony was attended by around 500 invited guests from our University and the Manchester community.
During her address, the Queen said: "In creating this new institution, you are building on a rich academic heritage and a fine tradition of excellence in teaching and research."
The Queen then met students and staff before joining a drinks and lunch reception in the Old Quad.
Did you know?
Queen Victoria granted our University's first Charter in 1880.
Since 2004, 22 October has been recognised as our University's Foundation Day.