Hospitality on Campus: update
13 May 2022
Helping us, helping you - what you need to know when placing catering orders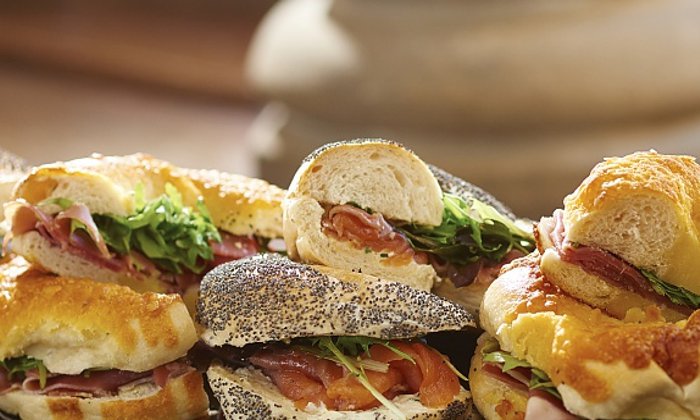 Firstly, we wanted to say a huge thank you for the overwhelming support we have received when we asked you to Keep it On Campus.  As we return to some normality it has been wonderful to see so many of you placing orders and to see so many staff, students and visitors return to campus and meet in person once again.
We are now beginning to receive a very high volume of orders, which we are working through as quickly as possible and are doing so in date order.  
To help us help you with your order:
Please place your order giving us as much notice as possible once you know the date, location and numbers.
Did you know?
You can add credit onto your staff ID card using a budget code to buy groups of staff or visitors lunch in Food on Campus cafes.
Vouchers to a set value for lunches or drinks are available to purchase against a budget code which again can be used in Food on Campus cafes.
For voucher or ID card requests please email foodoncampus@manchester.ac.uk
If we are unable to fulfil your request, we will direct your order to one of our external catering partners.