Giving a voice to singers and cultures across the world
12 May 2022
Our research has supported the development of natural voice practitioners and new trends in community singing – inspiring choirs and singing networks in the UK and beyond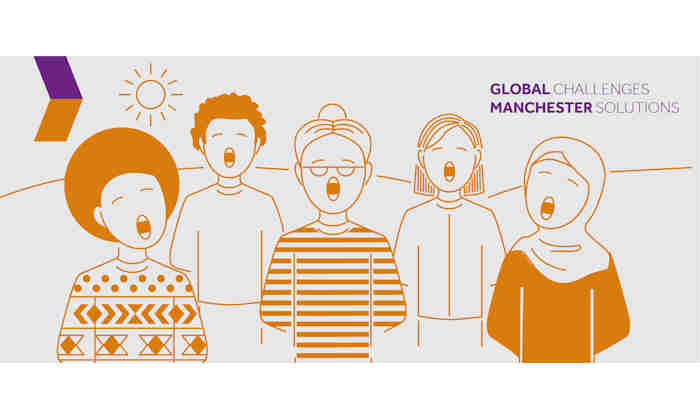 Research at The University of Manchester has supported the professional development of natural voice practitioners and new trends in community singing – inspiring choirs and singing networks in the UK and beyond.
This includes:
Pioneering research into the natural voice movement to create new understandings of the way singing can create mutual benefits through cultural exchange.  
Professional development workshops and online resources for members of the Natural Voice Network, which is made up of more than 700 natural voice practitioners based in the UK, Europe, North and South America, the Middle East, Australia and New Zealand. Many practitioners lead multiple community choirs and also work with refugee communities, homeless people, and people in hospitals, care homes and prisons.
Workshops and lectures at festivals and intercultural summer camps, such as Giving Voice, the Narberth A Cappella Voice Festival and VoicEncounters in Poland (part of Wroclaw's European Capital of Culture Celebrations in 2016), each attended by hundreds of participants.
Find out more at: