Staff Survey 2022 – over 4,500 trees planted so far!
12 May 2022
The Staff Survey is open until Tuesday, 17 May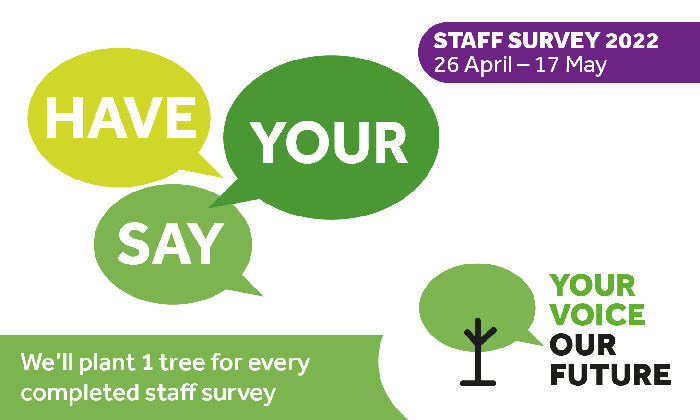 For every Staff Survey completed, we're supporting Eden Reforestation Projects by planting one tree – helping our planet and contributing to our University's sustainability goals.
So far, your feedback in the Staff Survey has helped us to plant over 4,500 trees – that's over 1,400 tonnes of CO2 sequestered over the next 25 years.
If you've not yet made your contribution by taking part in the Staff Survey – there's still time.
Check your emails
You will have received an email from 'People Insight' in your inbox and will receive regular reminders from them until you complete the survey. People Insight are employee engagement specialists who we have asked to conduct the survey on our behalf.
If you haven't received an email, first check your spam, junk or 'other' folders. If it's still not arrived, contact support@peopleinsight.co.uk.
The survey takes around 15 minutes to complete and you've got until Tuesday, 17 May to complete it.