Manchester children release Ukraine charity single
20 Apr 2022
With help from Senior Development Officer Laurenne Chapman, the children recorded their version of 'Where Have All The Flowers Gone'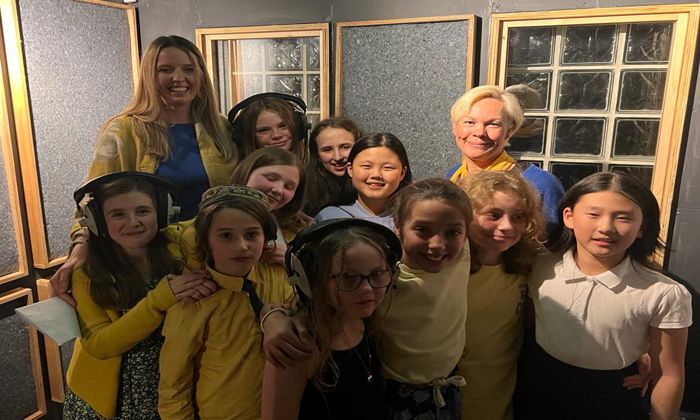 Laurenne began offering singing and piano lessons to children during the COVID-19 lockdowns and found it to be a great way to help kids with their mental health. 
Laurenne's daughter Amelia became concerned about the invasion of Ukraine, and the idea was born to record a charity song. In a little over a week, a group of Amelia's friends and Laurenne's pupils had come together and learnt the anti-war song by Pete Seeger, 'Where Have All The Flowers Gone'. It was then recorded at a studio in Chorlton, with one of the children's parents editing a video to accompany their recording.
You can listen to their version and also donate to their fundraising appeal via JustGiving. The children are raising funds for the DEC Ukraine Humanitarian Appeal, and they have almost reached their target of raising £2,000.