Manchester Museum appoints new Environmental Action Manager
11 Apr 2022
Manchester Museum has announced that is has appointed Hannah Hartley as its Environmental Action Manager, a new position for the museum.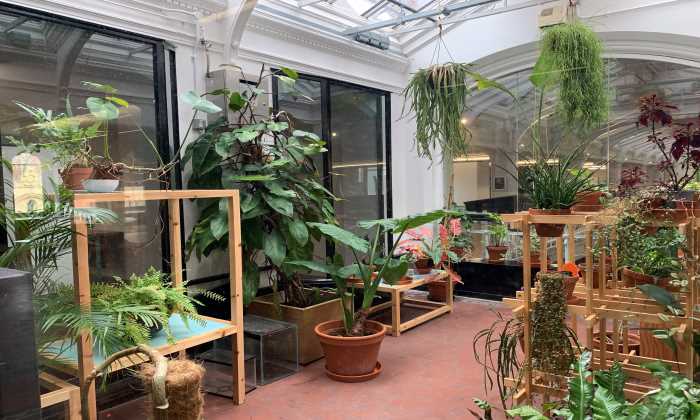 Hannah will work across all areas of the museum to drive forward its ambitions in environmental thinking and action, establishing sustainable practices, and building on the museum's rich experience in developing narratives and programming in response to the climate and ecological crisis.  She will also play a key role in setting up and overseeing a new co-working hub for cultural environmental action, convening visitors, museum staff, educators, environmentalists, artists, activist-led groups, researchers, third sector organisations and students for conversations around environmental action and social justice.  
Hannah has experience of working with a diverse range of international artists and organisations to deliver events, exhibitions, festivals, artist residencies and development programmes. Prior to joining the museum she was working for XTRAX, managing a range of projects across outdoor arts and leading on environmental responsibility initiatives for the Without Walls national festival consortium. These included the Green Production Lab programme and representing on the industry steering group of Vision: 2025.  
Alongside her work for Manchester Museum, Hannah is a trainee Assessor for the A Greener Festival Awards scheme; a steering group member for the GMAST network which brings together over 50 cultural and creative organisations across Greater Manchester to address the climate crisis (including Manchester Museum); and a Board member of Justice in Motion, a physical theatre company and charity passionate about inspiring social justice. 
This role is partly funded by the Roots & Branches project, which is a unique collaboration between The Carbon Literacy Project, Museum Development North West and Manchester Museum, and supported using public funding by the National Lottery through Arts Council England. Roots & Branches aims to train and certify 1,500 people from 300 museums as Carbon Literate and create opportunities for museums to converse, experiment, and test new ideas for a more sustainable future. 
Hannah joins Manchester Museum during a particularly transformative time; it is currently closed for a £15million capital project and it will reopen to the public in February 2023 as a more inclusive, caring and imaginative museum.