Our University rides in to cycling competition global top ten
22 Oct 2021
Our staff and students took part in Cycle September, finishing in the top 10 globally, top 5 in the UK and first in Greater Manchester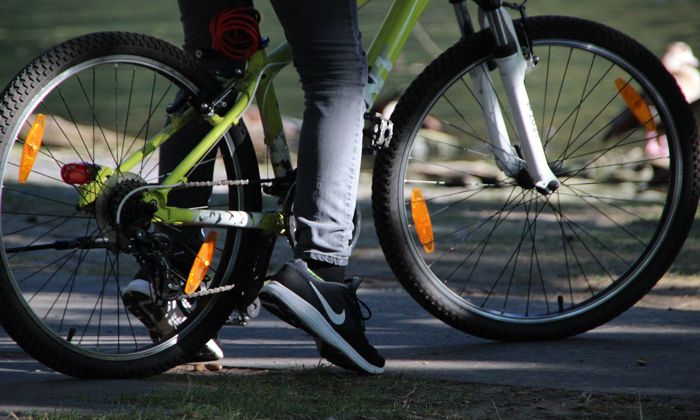 Participants clocked up more than 19,000 miles, saved over 2 tonnes of CO2 and enjoyed all the benefits that bike riding can bring.
For Cycle September, thousands of individuals and workplaces compete nationally and worldwide to earn the most points by riding and encouraging others to do the same. The Love to Ride platform allows rides to be logged, progress tracked and goals set all year round.
Our students and staff can also track their cycle rides, as well as other sustainability actions, on our 50,000 Actions platform.
Julia Durkan, Sustainable Campus Officer says: "It's a great way to encourage people to get out on their bikes. This year we had 11 new riders taking part which I hope builds on the momentum of the increases in cycling that we have seen throughout the pandemic. Cycling can help combat stress and anxiety and is the perfect opportunity to get out in the fresh air and connect with the world around us.
"It has been fantastic to see the support staff and students have shown and hopefully gives people the motivation to continue cycling for the rest of the year, particularly as winter draws in."
Find out more about our cycling community and facilities available to cyclists.