Engaging with our students via social media
25 Oct 2021
How we created a range of content to deliver key information and even inspire our new and returning students, studying on and off campus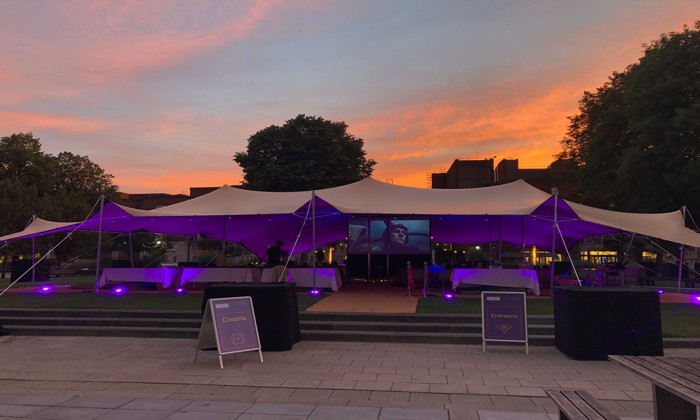 The social media team, based in the Directorate of Communications, Marketing and Student Recruitment collaborated with the student communications team on a range of content to generate engagement and provide key information for students studying on and off campus.  
People and places
With many students and staff unable to visit campus in the last 18 months, we wanted to showcase the University campus and key communities.  
The team answered questions in the lead-up to Welcome via a variety of channels; 
The Res Life team took over the University's Instagram channel on move-in weekend to ensure all students understood where they can access support; 
The International Society showcased what  international students can expect from life in Manchester, filming from campus; 
We asked our alumni for tips for new students, and created graphics for use across multiple platforms.
Digital innovation
The two teams worked together to try new content and engagement formats during Welcome!  
An interactive quiz asking students which famous Manchester alumni they most align with;  
A competition encouraging students to take download the GuideApp, and take photos on a self-guided campus tour to receive a University goody-bag; 
Our first-ever AR filter which tells students what kind of housemate they are, inspired by the TV show F.R.I.E.N.D.S (over 2,300 opens and 1,400 captures); 
Our TikTok audience grew by 26% during the Welcome period after a collaboration with TikTok's '#BackToUni' national hashtag. 
Communicating key information
Using 'FAQ' graphics on Instagram and Facebook, we relayed key information about key events and activities;  
When a pipe burst on Oxford Road we communicated this quickly to audiences across multiple social channels, posting regular updates which were widely shared;  
We continue to share key information on vaccinations and testing.  
For more information on our Welcome Week strategy, visit our Wakelet report. Visit our guidance and best practice pages for tips on how to engage with audiences via University social media channels.