Our book of the month from Manchester University Press
18 Oct 2021
Production Editor Jen Mellor reviews this month's pick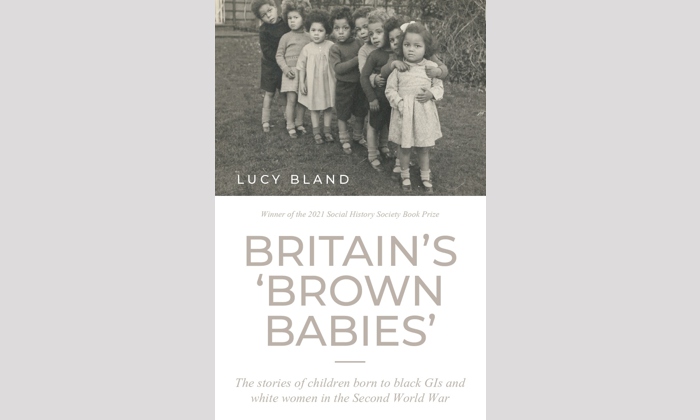 To mark Black History Month, Jen Mellor from Manchester University Press reviews 'Britain's 'brown babies'' by Lucy Bland.
Jen writes: 'In the UK during World War II, approximately 2,000 mixed-race babies were born to black American soldiers and white British women. The US army was segregated at the time, and the black GIs were forbidden to marry white girlfriends. Nearly half of the children were given up to children's homes, but not many were adopted.
'Lucy Bland's book is one of the first to give voice to these children's stories, who were named 'brown babies' by the African-American press. Much of the book is made up of interview extracts between the author and fifty of the children, some of whom were given up, and some who were kept by mothers or grandmothers. Many of their stories are heartbreaking and painful, recounting struggles with family and identity, and horrible experiences of racism whether from institutions, neighbours, or strangers in the street. But there are uplifting stories too, of children having happy experiences of finding their American birth-fathers years later.
'Either way, all the stories are fascinating and it's important that they've been gathered together here. Bland weaves them together with lots of interesting contextual detail about government policy and social attitudes, from the time and as they started to change. I'm currently working on an audiobook edition of 'Britain's "brown babies"' (out at the end of November!) and it's been incredibly interesting to work on, and a real pleasure to hear the stories told in the interviews read aloud.'
Watch this space for the audiobook soon, and until 31 October, you can save 50% off the paperback (usually £12.99) as part of our Black History Month Reading List.