Our 'assessment commitments' 2021-22
14 Oct 2021
Supporting students to succeed in assessments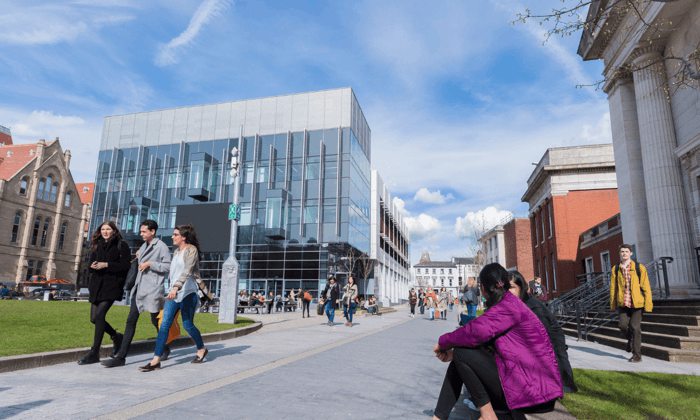 Though we are gradually returning to a greater degree of normality, we recognise that the pandemic is not over. To continue supporting our students, the University is making a series of "assessment commitments" for the 2021-22 academic year.
These are additional measures we will take around assessments for all taught students across the University, to ensure we account for any ongoing effects of the pandemic:
Robust moderation and (where appropriate) scaling of marks, with oversight by Faculty and University-level exam boards
Extended 'boundary zones' where students are considered for higher degree classifications
Waiving all resit fees
Accepting mitigating circumstances requests for a wide range of COVID-related (and other) issues, and broadening the range of evidence we accept to support these requests
For full details go to our assessment commitments page.
Extension requests
This year, students should make any extension request through the mitigating circumstances procedure in their School.
As part of last year's 'assessment pledge' we offered automatic extensions to all students – however after careful consideration we will not continue to offer this. Last year this caused serious issues for students, including delays in releasing some marks. It also created a substantial extra burden on PS and academic staff. We are also concerned that automatic extensions do not alert us to potentially serious underlying health or personal issues, since students are not required to give a reason for their request.
Any individual arrangements for automatic extensions through the Disability Advisory and Support Service (DASS) will remain in place.
Changes to mitigating circumstances
Last year many students faced mitigating circumstances due to the pandemic, and in some cases were struggling to access evidence that was previously required for certain types of requests (such as GP letters).
To address this issue, we allowed mitigating circumstances requests for a variety of COVID-related issues and broadened the range of evidence we would accept.
This year we will continue to support students who need to request mitigating circumstances:
Students can self-certify absence from teaching activities for up to seven days.
We will not require GP letters for medical-related requests but will instead accept alternative evidence.
In cases of long-term or recurring medical or mental health conditions, we will only ask for evidence once (unless there are accreditation or fitness-to-practise requirements). Where these circumstances have an ongoing impact on a student's performance, we will automatically carry these requests forward from the first application through to their final Examination Board.
We will not require death certificates in cases of bereavement.
We will allow students to request mitigating circumstances for IT failure.
We will process mitigating circumstances requests for assessment deadline extensions normally within five working days.
For further information go to our mitigating circumstances StaffNet page.
We are also working with our Students' Union to improve our processes in the longer term. This includes developing a more consistent approach to resits and repeat years across the University, urgently improving our mitigating circumstances policies and ensuring they are applied consistently.
Further information
We will communicate these assessment commitments to our students from 2pm on Thursday, 14 October. Further detail for staff on processes and procedures will follow in due course.