Contracts, pay gaps and workload at our University
12 Oct 2021
A message from Karen Heaton, Director of Human Resources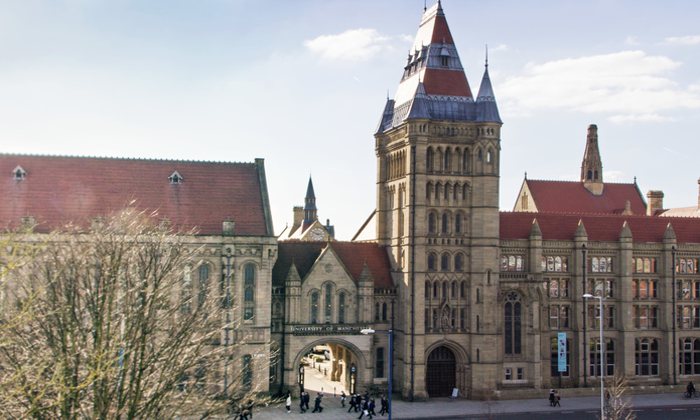 Dear colleague,
Today I am writing to you about the use of contract types, gender and ethnicity pay gaps and workload - further subjects which form part of a ballot for industrial action by the University and College Union (UCU) and is very important to us.
This note follows on from my update last week on pay at our University and an earlier one outlining our position on national negotiations for the Universities Superannuation Scheme (USS) and the reforms which will address the genuine problems it faces.
Our University recognises that all these issues are important to colleagues, who have been and still are working very hard. We do appreciate your concerns. We take them very seriously, and we are listening to staff and students. Our aim has been and remains to ensure we offer attractive conditions for work at our university. We have set out some of the ways in which this is happening below.
Changes, actions, measures, policies  have been put in place in response to concerns that have been raised by staff, the campus trade unions  and external stakeholders and taking account of the external environment we are in.
Our belief is that to propose industrial action after the serious disruption of the last 18 months and all the hard work you have put in, is deeply regrettable and unnecessary. In the event of industrial action we will do everything we can to protect our students' experience.
Employment contracts
Our practice and intention is to employ staff on permanent contracts wherever possible.
Fixed-term contracts
There is only a limited set of circumstances in which fixed-term contracts are used, all of which are monitored by a Contracts Working Group which has representatives from Human Resources and our campus trade unions. These circumstances are:
where there is a defined period of external funding
to provide temporary replacement cover for situations such as secondments, study and research leave, long-term sickness absence, maternity leave, parental or adoptive leave 
to allow for input from specialist practitioners
to provide additional resource to support temporary increased student numbers
where the employment is for the sole purpose of completing a particular task or project such as in PS at present
where it is known in advance that a particular job or task will definitely come to an end on a specific date
where the post is a first research position and the fixed term is for four years or less.
We ensure that our colleagues who are on fixed-term contracts work until the end of their fixed term even if their role is one that would otherwise be affected by compulsory redundancy.
All are of great value to us.
For example, teaching assistants are a vital part of our University. Unlike many universities which do not provide employment contracts, we use fixed-term contracts for teaching assistants based on a grade and pay linked to the national pay spine and agreed with UCU's local branch.
Zero hours contracts
The only time we use zero hours contracts is to provide additional cover for conferences and events in University of Manchester Catering Ltd. Staff who are on zero hours contracts are regarded as employees because of the expected longer-term nature of the arrangement and have all the statutory benefits associated with being an employee.
Casual contracts
Only in very specific circumstances do we use 'casual' contracts, for example, for student ambassadors where the requirement for work is expected to be for fewer than 13 consecutive weeks.  There is no obligation for staff on such contracts to make themselves available for work and most of our staff on such contracts are students, which gives them an income while working on a flexible basis. Our casual staff have all the statutory benefits associated with being a worker rather than an employee.
Staff workload
We appreciate that workloads are probably the most significant employment issue we face and we know it is a real concern across our University and more broadly in the sector. People have worked extremely hard, particularly through the pandemic, in ways that none of us could have predicted. We are very appreciative of the work that colleagues have put in and for some in very challenging personal circumstances.
If you are struggling with your workload, please talk to your line manager and engage with the extensive wellbeing services that are available.
We have taken on additional staff to meet increased student numbers, we are putting in place a range of new systems that should markedly improve the efficiency of many processes, we are looking at all activities, PS and academic, to see if any can be stopped, reduced or streamlined, and welcome any suggestions or comments for reducing staff workloads.
We hope that in some way measures such as additional leave, carrying over additional leave and 'meeting light weeks' have helped a little, together with our wellbeing support package. We know they don't solve the problem.
We continue to operate in a financially constrained environment – which is affecting us and the whole sector. The costs of pay and pensions contributions are on an ever-upward track against a tough income backdrop with fees for domestic undergraduates remaining static (i.e. declining in real terms) and the full costs of research funding declining. It means we continually have to make tough decisions as to where and when we invest.  Senior staff are working continually with government to try to reverse or at least alleviate this ongoing financial decline.
Gender and ethnicity pay gaps
Both Gender Pay Gap (GPG) and Ethnicity Pay Gap (EPG) information provide us with valuable insight into equality, diversity and inclusion workforce challenges.
Our mean gender pay gap is 17.2% and mean ethnicity pay gap is 17.9% as set out in our latest annual pay gap reports. The GPG is a measure of the disparity in average (mean and median) earnings of men and women who work at our University.
It is important to stress that these gaps are not due to men and women or ethnic minority colleagues being paid differently for work of equal value, which our data tell us does not happen.
In general, there are fewer women and ethnic minority staff in senior roles, which affects our results. We are continuing to eliminate these disparities and we recognise that the best way to do this is through focussed action, interventions and constructive dialogue with our colleagues. We will continue to report openly and transparently and make the changes that are needed.
Although the proportion of women among those occupying roles in the highest paid quartile has remained largely static at 40.8%, compared to 40.3% in 2019, we have made some progress in reducing the Gender Pay Gap as currently, women occupy 32% of senior academic roles which is an increase of 0.5% from the previous year (31.5%).
On our ethnicity pay gap findings, we are transparent and aim to further understand our position so that we can put into place actions which will make a real difference. We are one of the first in the sector to publish this information.
One example of the action we are taking is the requirement for all colleagues who are part of promotion and staff recruitment panels to complete two online equality, diversity and inclusion training sessions.
Other work includes our Equal Pay Audit, Athena SWAN, Race Equality Charter Mark, our newly-created Directorate of Equality, Diversity and Inclusion and our Race Matters report and we have active staff networks supporting us in taking forward our new Equality and Diversity Strategy.
We recognise that there is much more to do and welcome the opportunity to work together with you.
Opportunities to engage
As you will hopefully see, we value you and the contribution you make. We will keep offering competitive and attractive working conditions and terms of employment that help you to do your best work and to feel valued and proud to work here.
We are in regular contact with our campus trade unions and continue to talk to them about the issues they have highlighted, and as you can see, we have already taken actions to address them. You can find minutes of many of our meetings with the trade unions on StaffNet, so you can be fully informed of what is happening.
If you are concerned about any of the issues raised by this ballot you can ask the Senior Leadership Team directly at open meetings later this month. Further information on these will be shared shortly.
We will also continue to provide other updates as they become available.
Thank you for taking the time to read this message.
Karen