Staff benefits update
10 Jun 2021
Latest discounts, book on a virtual presentation by Crohns and Colitis UK and sign up for Love to Ride Bike Month.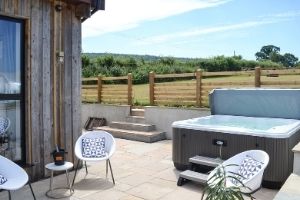 Although the population of Greater Manchester is being asked to be more vigilant with meeting up and travel, there are still many ways to save with UniDiscounts, while keeping safe.
Our friends at Jodrell Bank Discovery Centre are taking part in the National Lottery's open week from 5th – 13th June. As part of this, they're offering a free hot drink in the planet café to anyone with a valid lottery ticket.
Zouk continues to offer 10% discount. All tables must be booked in advance. They are only accepting online bookings, this will enable them to manage the number of guests in the restaurant and also assist with contact tracing should it be necessary. Guests can select an indoor table in the restaurant or an outside table in our shisha lounge when booking online. Table slots are for 1.5hours. For booking details please read the T&Cs.
You can save 15% with the latest voucher for the Hotpoint Privilege Purchase Club.  This is a members only scheme, offering exclusive pricing on over 850 different appliances including three great brands to choose from, Whirlpool, Hotpoint & Indesit. 
Save up to 15% on last-minute breaks with Cottagestayuk.com. They have over 21,000 holiday cottages, villa holidays and other amazing accommodation options available.
There are lots of new deals for Reward Mobile.
Don't forget to save money on your tickets by logging in to The Cinema Society. Already being described as the surprise feel-good movie of the year Dream Horse tells the true story of how Jan Vokes (a Welsh cleaner and bartender) follows her dream to rear and train a racehorse.
Love to Ride Bike Month  
Bike Month takes place throughout June and is a celebration of biking. It's a chance to ride your bike and encourage and support you and your friends, family and community to get out and ride too. By logging your rides on the Love to Ride website, you get all the benefits that cycling can bring, soak up some of that summer sun and go into the draw for prizes!
Register on Love to Ride, it's simple and free lovetoride.net/gm
Ride a bike anywhere, anytime for at least 10 minutes during Bike Month
Record your ride on this site and tell your friends and family about Bike Month
Lunch and Learn
Crohns and Colitis UK will be providing a lunch and learn session on Thursday, 17th June at 12.30pm. This 30 minute (max) session will have a volunteer who will go through a presentation about the charity and explain what Crohn's and Colitis is. If you are interested email wellbeing@manchester.ac.uk to book on the session and a Teams invite will be sent nearer the time.
For more information visit staff benefits.