Manchester Museum announces support of Diverse Curriculum Charter
26 Mar 2021
The Museum is delighted to announce its support of a new Diverse Curriculum Charter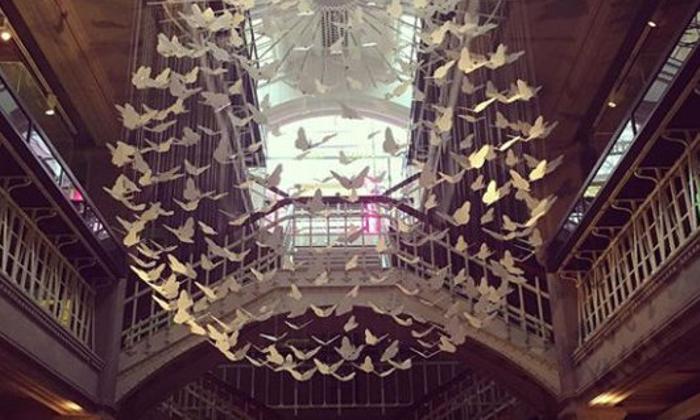 Launched by Afzal Khan, MP for Manchester Gorton, schools can sign up to the charter to show their commitment to delivering a truly diverse and anti-racist education.
The Diverse Curriculum Charter is open to all primary and secondary schools in the Manchester Gorton constituency. It has been developed in collaboration with The Black Curriculum, following difficult conversations had during the last year regarding racism and inequality in our society. The global Black Lives Matter protests, debates on dismantling institutional racism, and the terrible toll of COVID-19 on Black, Asian, and minority ethnic communities have shown that young people today are still growing up in a society plagued by racism.
The Diverse Curriculum Charter is in perfect alignment with the work that we are already doing. Manchester Museum from Home, the platform for our online activities and resources, includes a section 'The things they didn't teach us', which raises awareness of overlooked histories through exhibitions and projects. The Manchester Museum Podcast invites open and honest conversations about how we reframe the Museum's role in shaping the present and future together:  Also, Multilingual Museum, our new collaborative project with Multilingual Manchester, launched last month, has already become an effective space to recognise and celebrate diversity.
Afzal Khan MP said: "I am extremely proud that Manchester Museum hasendorsed my Diverse Curriculum Charter. The Museum already engages in fantastic work to promote diversity and social responsibility, but I am hopeful that by partnering in this initiative, we will encourage an even greater scrutiny of diversity in education and bring a renewed commitment to positive change across Manchester.
"What we teach our young people matters. Too often, the contributions of Black, Asian, and other minority ethnic groups are eliminated not only from our telling of history but from our all aspects of our teaching. That is why I firmly believe that all children – no matter their race or background – should be given the opportunity engage in a wide-ranging curriculum which truly reflects the make-up of British society today. We know that our museums can play a crucial role in this by serving as spaces for identity-forming, truth-telling and educating. I look forward to working closely with Manchester Museum to support their work in developing a rich sense of belonging and identity for young people in our city."   
Esme Ward, the Museum's Director, said: "Manchester Museum wholeheartedly supports Afzal Khan and the Diverse Curriculum Charter. It's vital that a wide-ranging curriculum reflects all lived experiences, heritage, and opinions, nurturing in young people a sense of belonging, understanding and compassion. 
"Manchester Museum is a place for curiosity, imagination and sharing, and a natural partner for the Diverse Curriculum Charter. We look forward to working together to support schools, teachers, young people and families, in realising the ambitions and principles set out in the charter."