Students complete over 14,000 volunteering hours in Uganda
19 Nov 2020
Students have contributed a staggering number of hours to the University's flagship overseas volunteering program, Team Uganda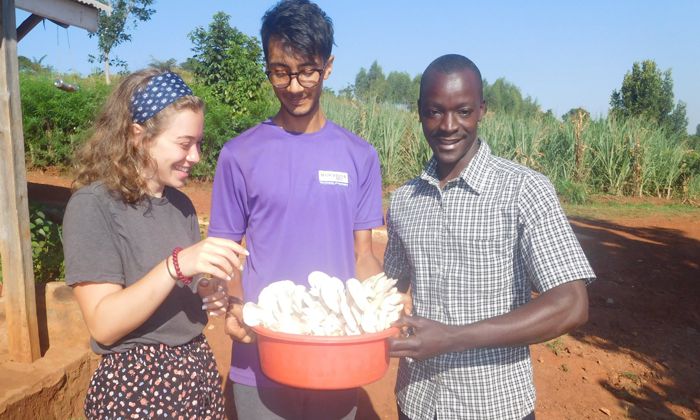 The results of the program have been published in a recent impact report, highlighting the incredible long term impacts on both charity partner S.A.L.V.E International and student volunteers.
Over five years, students from widening participation backgrounds were given the opportunity to support S.A.L.V.E international who work with street connected children in Uganda. Each year, the volunteers spent a month working alongside Ugandan volunteers on community research, social enterprise, and projects linked to the UN Sustainable Development Goals around environment, gender and health. Large community areas where S.A.L.V.E. work, were mapped out, a briquettes social enterprise was established, and holiday camps which student volunteers ran, significantly increased the numbers of children opting for resettlement. From summer 2014, 71 University students contributed over 14,000 volunteering hours.
S.A.L.V.E International explains: "The young people (aged 14+) who stay at our Halfway Home and Drug Rehabilitation Centre can choose to learn how to make briquettes, so that when they return home, they have a skill and can use to earn income in the future. The young people often save up the money they earn on the project so that when they return home, they can buy school materials."
The project was fully funded by alumni and intentionally aimed at students who were from an economically or socially disadvantaged background. This was done in a bid to rebalance the range of experiences available to those where self-funded travel, gap years and volunteering is far less common.
The report reveals a number of meaningful long term outcomes for the student volunteers and clearly demonstrates their development of key skills including leadership, teamwork, resilience, confidence and communication. Students also reported a greater awareness of global issues and a desire to make a difference to the wider world which in turn has had an influence on career choice and employability.
Alison Gregory, Student Recruitment & Widening Participation Officer at The University of Manchester stated: "The skills and experience gained from the work in Uganda can now be taken forward by our students and puts our widening participation graduates on a more level playing field than some would have otherwise have had the opportunity to gain."
The volunteering team are now planning to start a new volunteering project, 'Team Rwanda.' This project will work in partnership with University of Rwanda and Azizi Life, a social enterprise which supports local artisans with their businesses.