Wellbeing: Chinese yoga
02 Nov 2020
Learn the Eight Brocades of Qigong, a ten-minute feelgood routine to start your day, in a Zoom with Manchester Confucius Institute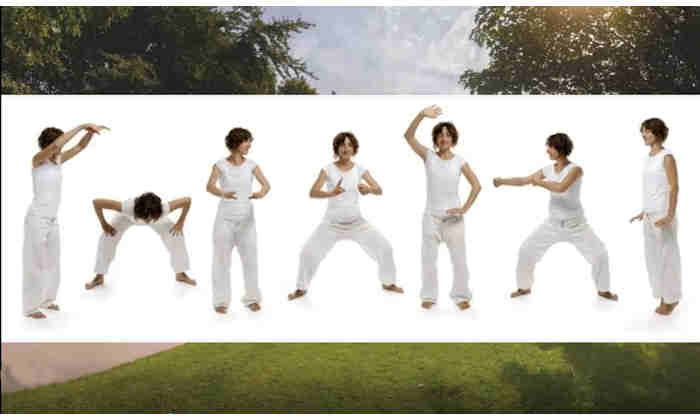 Manchester Confucius Institute has been trying to introduce new ways for people to engage with traditional Chinese wellness practices to support physical and mental wellbeing.
Back in April, the team developed a series of short video tutorials demonstrating the Eight Brocades of Qigong in English.
As a follow up, they will welcome Feixia Yu for a free, interactive, live tutorial, The Eight Brocades of Qigong – a ten-minute feelgood routine to start your day, this Wednesday, 4 November at 1pm.
Qigong, also known as Chinese yoga is a gentle form of exercise that strengthens the internal body defence system and can be practised by absolutely everyone! Based on the principles of traditional Chinese medicine, these eight silken movements are a perfect way to start your day during these dark winter months.
If you enjoy this Zoom tutorial, the team will share the link to the video tutorials afterwards, so you can repeat this in your own time and on a more regular basis.
To register for this event please visit: