University Operations in light of new National Restrictions
02 Nov 2020
How our University will continue to work under new restrictions expected from Thursday, 5 November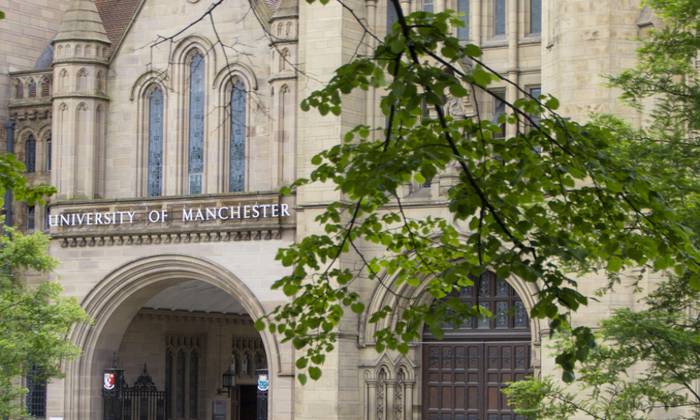 The Government's new National Restrictions, which are expected to come into effect from Thursday 5 November 2020, make it clear that schools, colleges and universities should remain open.
In the light of these new restrictions and Government guidance, The University of Manchester will continue to operate with the current mix of online and in-person teaching as determined by our current Department for Education Tier 3 status. Our current provision already means that in-person teaching is taking place only where it is essential and in line with the necessary health and safety precautions and agreed risk assessments.
We will continue to liaise with Public Health England (PHE), but at present we anticipate this level of provision will continue until the Government's review of the National Restrictions on 2 December.
New Government guidance to students states that: "If you live at university, you must not move back and forward between your permanent home and student home during term time. You should only return home at the end of term for Christmas. We will publish further guidance on the end of term."
To support our students, study spaces and the library will remain open. PC clusters will remain accessible primarily via remote log in only, unless needed for in-person teaching. As before, staff should not use offices for meeting with students.
Indoor sports facilities will close from Thursday, with virtual class provision available where possible. Catering outlets will offer a take-away service only. Manchester Museum, Whitworth Art Gallery and Jodrell Bank Discovery Centre will also close to the public during this time.
Unless currently required by your line manager to work on campus, you should continue to work from home. Staff currently on furlough will be notified by their line manager about future arrangements. Public transport should only be used for essential travel, to help with this monthly charges for on-campus car parks continue to be suspended until January 2021.
Students and staff who are defined by PHE as being extremely vulnerable should stay at home as much as possible during this period and discuss arrangements with their tutor, academic advisor or line manager.
Research continues and staff and PGRs can travel. The exception is that participants in research should no longer travel unless they are travelling to NHS sites to participate in approved clinical research. Research guidance is available.
Notwithstanding these current circumstances, we are aware that students and staff are also eager to understand our plans for delivery of teaching and learning in Semester 2. We will provide a further update on this as soon as we can.
We very much hope that the new national restrictions will reduce the rate of infection across the country and enable us to return to more normal activities, including more in-person teaching soon. Our students and staff continue to show great resilience and flexibility at this time. The role you are all playing in following the rules and guidance means we continue to keep our campus as safe as is possible.
Professor Nalin Thakkar