Amy Vreeke: The Year My Vagina Tried to Kill Me - Part of Sick! Festival 2019
11 Sep 2019
8.30pm, Wednesday 2 October and Thursday 3 October at the Martin Harris Centre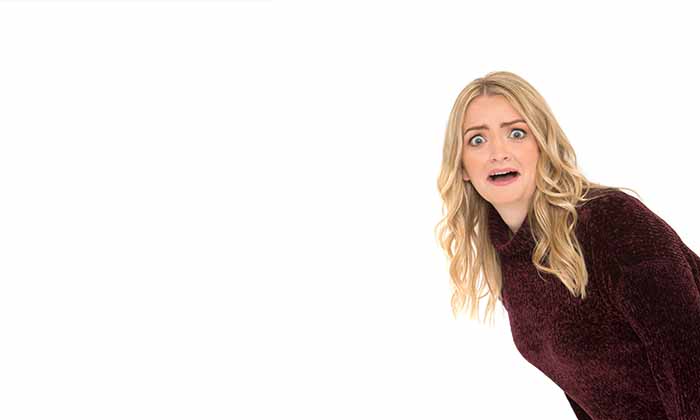 Stand-up comedian and theatre maker, Amy Vreeke, creates multi-genre, autobiographical work that explores social taboos with candour and comedy. Amy was diagnosed with endometriosis in 2016. Now she's here to relive twelve years of misdiagnosis, toilet-based mishaps and failed one-night stands. Endometriosis causes the uterus lining to grow in other parts of the body, creating a wide range of painful symptoms that can affect a woman's everyday life. Through bluntly delivered jokes, captivating storytelling and a little help from the Gilmore Girls, Amy explores the taboos that surround women's health and gives us an insight into a life with a chronic illness.
"Bluntly honest Amy Vreeke who had a likably down to earth personality and professional approach that would work anywhere." - Graham Chalmers, The Harrogate Advertiser.
Amy Vreeke will be joined on Thursday by Professor Andrew Horne for a post-show discussion exploring the themes raised in Amy's performance. Professor Andrew Horne is the Chair of Academic Board, Royal College of Obstetricians and Gynaecologists; and Co-Director of EXPPECT Centre for Pelvic Pain and Endometriosis.
Tickets can be purchased on www.sickfestival.com and https://tinyurl.com/y64q6yfb or call Quay Tickets on 0843 208 0500