Office for Students (OfS) approves our plan for widening participation
09 Sep 2019
Our "ambitious and credible" aims are to increase the proportion of widening participation students entering the University and to reduce the gaps in degree attainment between different groups of students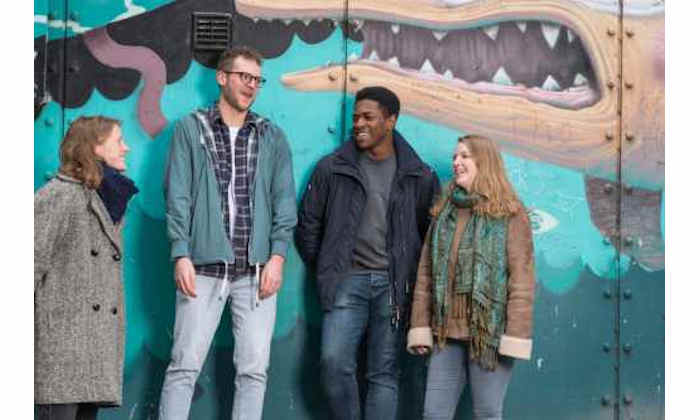 The University's 2020-21 Access and Participation has been approved by the Office for Students (OfS) who described it as an 'ambitious and credible plan.'
Having an approved Access and Participation Plan (APP) is a condition of registration with the Office for Students, the independent regulator of higher education in England. Any higher education institution wishing to charge the maximum tuition fees for home undergraduate students, must have an approved APP which setting out how they will improve equality of opportunity for underrepresented groups to access, succeed in and progress from higher education.
Stephanie Lee, Head of Widening Participation and Outreach, said: "The University has set itself a number of ambitious targets to increase the proportion of widening participation students entering the University and to reduce the gaps in degree attainment between different groups of students. This includes eliminating the gap that exists between white and black and minority ethnic (BAME) students, where white students are more likely to achieve a 2:1 or 1st, a trend which is seen across the sector.
"The commitments in this plan built on the existing work the University undertakes to widen participation and improve outcomes for all students and will also lead to the development of new strategies and initiatives during the course of the five-year plan.
"This includes continuing to develop and evaluate our use of contextual data to make differential offers to students to widening participation students and extending our Access Manchester initiatives. The University also undertakes a significant amount of work with primary and secondary schools to raise awareness of higher education, one example of this is the newly opened IntoUniversity Manchester North centre. IntoUniversity Manchester North connects with local schools in Blackley, north Manchester and provides after-school support for children and young people in the area.
"Our work to support the outcomes for current students includes existing, successful initiatives such as peer support, My Learning Essentials and the opportunities provided through Stellify. It also includes new approaches to supporting disabled students and those with mental health needs through the creation of the Greater Manchester Student Mental Health Hub and provision of specialist mentors. The new Institute of Teaching and Learning will make a significant contribution to the commitments set out in our plan as will the embedding of the Diversity and Inclusion Ambassador scheme, a recent pilot funded by the Office for Students.
"In addition to supporting students on-course, we will continue to build on the success of initiatives to increase the proportion of widening participation students in positive graduate destination through work experience bursaries, paid internships and the OfS-funded Graduates for a Greater Manchester project, a collaboration designed to boost the digital skills, confidence and employment chances of local graduates from widening participation backgrounds in one of the city's fastest growing sectors. The University is also leading on work to increase the proportion of students from BAME and low-income backgrounds progressing into postgraduate study."
Further information about the University's widening participation work can be found at: