Our Future: Strategic themes revealed
21 Mar 2019
Update from Board Accountability and Planning Conference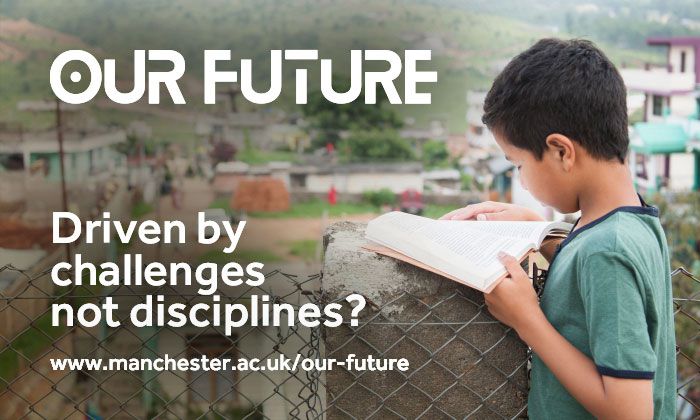 This week at the University's Board Accountability and Planning Conference, members of the Board and the Planning and Resources Committee have been discussing our Vision and the next Strategic Plan for the University. 
Seven strategic themes have been developed, based on the feedback from the Our Future consultation, and the work that has continued into this year, with each theme led by a member of the Senior Leadership Team.
The seven themes are: 
Our People Our Values, including a whole range of topics related to the way we do things. This was by far the most popular topic discussed during the Our Future consultation 
Research and Discovery, Teaching and Learning and Social Responsibility: our current three Core Goals which have been widely reinforced by colleague feedback   
Civic Engagement, Global Influence and Innovation.  
The Strategic Plan will define our priorities and measures of success over the first five years of our journey towards our Vision. There will be further discussions and opportunities to engage on the development of the Strategic Plan over the coming months to both preserve and build upon what we do well and identify new priority areas which will help us to realise our ambitions. We will also be involving colleagues in uncovering our University's values, an area which came back strongly from the initial consultation.
Meanwhile, leaders across the University are also encouraged to continue to look in more detail at ideas that can be implemented at a local level, alongside the development of the University-level process.  These ideas are on the Our Future website, including the 'Big Idea Inventory' which can be filtered by department.
Matt Atkin, Director of Planning, said: "The Board Conference this week was an important milestone in the development of the Vision and Strategic Plan. It was this time last year that we updated the Board on our approach and the plan to engage broadly across the University, and a year on the Board were delighted to hear about the levels of participation in this process.  Theme leads have been working hard over the last few months to analyse the results of the Our Future process and are beginning to test some emerging ideas."