University highlighted in European innovation report
11 Mar 2019
University features in new report which looks at some of the innovative ways universities in Europe are working closely with companies, governmental agencies and other public organisations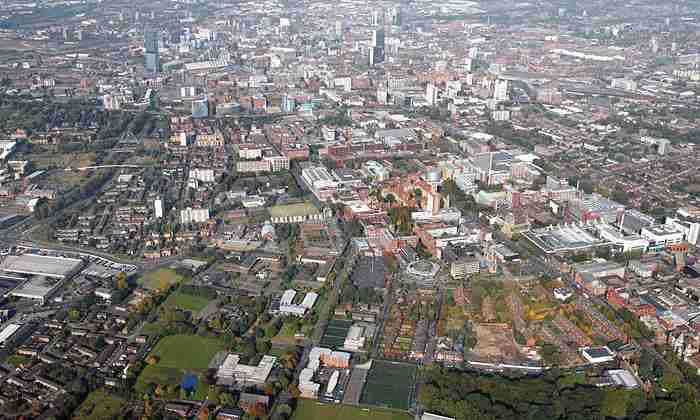 The University has featured extensively in a new report which looks at some of the innovative ways universities in Europe are working closely with companies, governmental agencies and other public organisations.
Produced by the European University Association, The Role of Universities in Regional Innovation Ecosystems, examines nine regions in Europe, including Manchester. The report aims to find out how universities work with partners in their regions to address social, environmental, and economic challenges.
The University and the city of Manchester feature throughout the report, in particular in sections relating to research, social responsibility and skills:
"Representatives of large global companies (in Barcelona, Braga, Eindhoven, Espoo/Helsinki, Manchester, and Munich) interviewed for the study pointed to the need for excellence in research quality as a key condition for their companies' strategic investment in a location."
"In the health sector, The University of Manchester has driven the formation of a major strategic cluster initiative, namely the Northern Health Science Alliance. It brings together the health and data science research strengths of the University with the opportunities of the devolved health and social care budget, offering new research opportunities and mobilising major external funding. The cluster also hosts Health Innovation Manchester, as the commercialisation end of the health science sector."
"A beacon of the University, advanced materials, is also positioned by the University as a research hub with a strong business innovation role. Institutional and academic leadership made use of the outstanding global visibility of materials research, particularly graphene by developing successful bids for major investments into research and innovation programmes and infrastructures."
"The promotion of leadership skills and social responsibility among its students was an important institutional concern at the Universities of Manchester, Warsaw and Sorbonne. The most systematic realisation of this concern could be found at The University of Manchester." The report particularly highlights Manchester's emphasis on social responsibility and the Stellify programme.
The full report can be downloaded from the EUA website.
To find out more about innovation at The University of Manchester, visit our Business Engagement website.