The Diamond anniversary of the High Voltage Lab
24 Oct 2018
The High Voltage Lab in the School of Electrical and Electronic Engineering celebrates its 60 year anniversary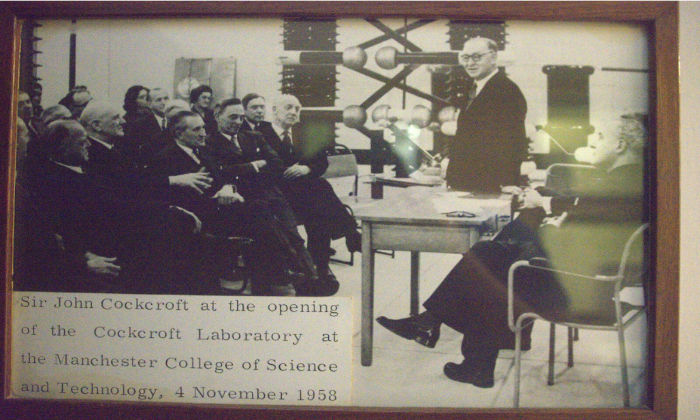 This year we mark six decades of high voltage testing facilities at the University. Back in 1958 the original 'Cockcroft Laboratory' was officially opened and named by Sir John Cockcroft at a launch event on 4 November.
Today, our National Grid Power Systems Research Centre not only houses the largest academic high voltage facility in the UK, but is the only location in the country where work at a scale suitable for 275kV and 400kV power systems can be undertaken. 
Following a £1.85m EPSRC investment last year brand new test equipment has been installed in the High Voltage Laboratory's current location in the Ferranti Building. Looking ahead to 2021, it will be re-located to form part of the University's brand new £400m Manchester Engineering Campus Development. 
Since its doors first opened 60 years ago in the Sackville Street Building, it's not just the name and location of the lab which have undergone changes. Significant investment is currently being made in our electrical power system at a pace unparalleled in recent years as we transition to a low carbon grid and industry are under more pressure than ever to develop radical new technologies and find more innovative solutions. Our power systems experts and state-of-the-art facilities can help them tackle today's energy challenges.