HR use social media platform to share learning
13 Sep 2018
HR introduces Yammer - action from the Staff Survey 2017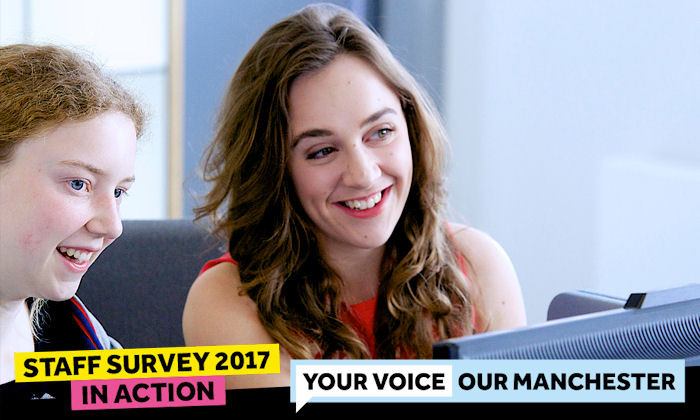 The Directorate of Human Resources have introduced the social network site Yammer to enable staff to share ideas and learning.
This is a response to staff comments in the Staff Survey 2017 that requested a different approach to internal communication and more opportunities for Continuing Professional Development (CPD).
Sarah March, Head of HR for the Faculty of Biology, Medicine and Health, said: "Three quarters of the team are now members of our dedicated HR group.  Like many teams across the university, the HR team are in multiple locations and don't always get the chance to meet face to face.  Yammer gives people the opportunity to share updates and information, as well as promote opportunities for learning and collaboration".    
A CPD plan of activity will ensure staff have a range of opportunities to keep their skills up to date and includes dedicated training on key HR topics, e-learning and the creation of opportunities to hot-desk and co-work. 
The team have also revitalised a newsletter to share project updates, news and recognition amongst the Directorate.