New Lydia Becker Institute of Immunology and Inflammation
22 Jun 2018
The creation of a new Institute to be based in the Faculty of Biology, Medicine and Health has now been approved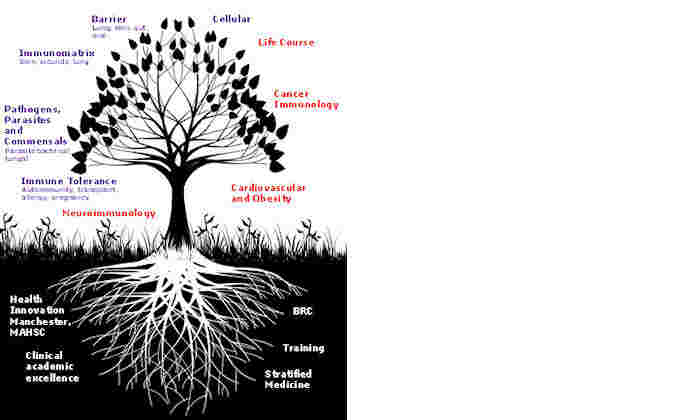 The University of Manchester Research Institute (UMRI) has approved the establishment of a new Institute to be based in the Faculty of Biology, Medicine and Health (FBMH) that will undertake research into the immune system - the activity and regulation of which underpins many acute and chronic diseases affecting the world today.
The Lydia Becker Institute of Immunology and Inflammation, named after Manchester-born Lydia Ernestine Becker, a celebrated natural scientist and a leader in the early British suffrage movement, will carry out fundamental research into all aspects of immunology – from the dysregulation of the immune system in acute and chronic inflammatory diseases, to its increasing importance in mental health, cardiovascular disease, obesity, pregnancy, infection outcome, cancer and healthy ageing.
Whilst the University is home to internationally renowned inflammation expertise in a vast array of basic and applied disciplines, the diversity and prominence of the research we undertake in this area is not fully captured by our current structures.
The new Institute has therefore been created to bring together the great breadth and diversity of current research across the University - not only in FBMH, but also in the Faculty of Science and Engineering and the Faculty of Humanities, as for example, socioeconomic and environmental factors can play a significant part on the duration, extent and spread of diseases affecting the immune system.
Further information on the structure, aims and objectives of the Institute can be found on the recently launched website HERE.
Professor Colette Fagan, Vice-President for Research said:
"The Institute will unite our internationally leading basic, translational and clinical immunology to drive research and clinical innovation in novel areas of inflammation and immune-mediated inflammatory diseases. It will provide a platform for cross-Faculty research agendas and funding applications with the ambition to create a well-funded and self-sustaining institute and attract the best students and early career clinical and non-clinical fellows through delivering excellence in research and in immunology pedagogy."
Institute membership and executive committee
The Becker Institute is structured around nine 'branches' of research, as illustrated in the schematic diagram and in the table below. To join the Institute as a member within one or more of the research branches, colleagues are invited to contact Dr Fiona Foster (fiona.foster@manchester.ac.uk).
The table also shows the executive committee, which comprises the Institute Director, two Clinical Co-directors and an Institute Manager, plus the research branch leads, who have been appointed based on their significant contribution to their area of expertise.
Professor Tracy Hussell will lead the Institute initially on an interim basis.
Research branch / role

Lead

Deputy Lead

Institute Director (interim)

Tracy Hussell

Clinical Co-director(Salford)

Chris Griffiths

Clinical Co-director (MFT)

TBC

Institute Manager

Fiona Foster

Research branches

Cellular Immunology

Daniel Davis

Gloria Lopez-Castejon

Paediatric and Pregnancy

Peter Arkwright

Barrier Immunology

John Grainger

Jo Konkel

Pathogens, Parasites and Commensals

Richard Grencis

Matt Hepworth

Cancer Immunology

Rob Bristow

Immuno-Matrix

Judith Allen

Immune Tolerance

Mark Travis

Cardiovascular and Obesity Immunology

Tony Heagerty

Neuro-Immunology

David Brough