University becomes member of Working Families
09 Nov 2015
Charity will help us address work-life balance issues raised in Staff Survey 2015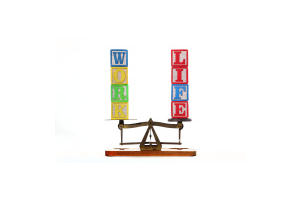 The University has become a member of Working Families, the UK's leading work-life balance organisation, in light of results from the latest Staff Survey.
Staff Survey 2015 revealed that while many staff consider they have a good work-life balance, many do not.
Around half of our academics, and one in five PSS colleagues, consider that they do not have a good balance, and the results are similar for men and women.
The charity Working Familieshelps working parents and carers and their employers find a better balance between responsibilities at home and work.
Its Legal Helpline gives parents and carers advice on employment rights such as maternity and paternity leave, rights to time off in an emergency, shared parental leave and parental leave, as well as helping them to negotiate the flexible hours they want. It also gives basic advice on the benefits and tax credits that working parents can claim, on maternity discrimination and pregnancy discrimination.
Professor Colette Fagan, at the School of Social Sciences, said: "I am delighted that the University has become a member of 'Working Families'.
"Through my work with them in connection with my research on working conditions and work-life balance, I am continually impressed by the way that they work closely with employers, using the evidence from research, including their own research with organisations, to develop practical policies tailored to the organisation's particular circumstances and needs.
"The international research evidence, including that from my own work, is clear on why work-life balance is important for the quality of individuals' working lives and the effective functioning of the organisation they are employed in.
"A recent research report I prepared for the International Labour Organisation's 'decent work' policy framework summarises the policy components for promoting work life balance in an organisation. These include initiatives to reduce excessive working hours which come from work overload, genuine options for reduce hours or flexible schedules, and other support such as childcare and carers' leave for those with children, frail elderly relatives or other family members with health-care needs.
"Many but not all of these elements are in place in our University; we can do better and Working Families will help us to achieve this goal."
More information
For more information, visit: