Manchester scientist wins 2014 Women In Science award
20 Jun 2014
Dr Tracy Briggs, from The University of Manchester, has won a prestigious L'Oréal-UNESCO UK & Ireland For Women In Science Fellowship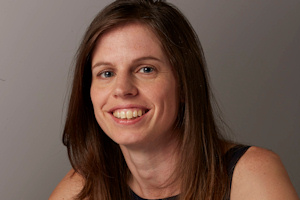 Dr Briggs' work 'Understanding single-gene disorders that lead to systemic lupus - a potentially life-threatening disease that causes the body to attack its own tissue – was singled out by judges who looked through 289 entries. 
In many people, lupus is likely to be the result of a combination of both environmental and genetic factors. However, in some cases, a change in a single gene can cause the condition. Studies of such single-gene causes of disease are helpful to pinpoint which genes play a role in systemic lupus and help to further our understanding of how the disease occurs. Dr Briggs's research will determine the genetic basis of a familial form of lupus, which starts in childhood and predominantly affects the skin. By determining the chemical and genetic changes causing disease, she hopes to determine the origins of lupus.
With women currently making up just 13% of employees involved in STEM careers[1], the fellowships - now in their eighth year in the UK & Ireland - promote the importance of ensuring greater participation of women in science. The three other winners came from Oxford, Cambridge and Imperial College London.
Dr Briggs receives a £15,000 flexible fellowship to further her career, announced at London's Royal Society this week.
Chair of the judging panel, Pratibha Gai, Professor of Chemistry and Physics, Founding Professor of Electron Microscopy and co-director of the York Nanocentre at the University of York commented on the winners: "We had an absolutely outstanding shortlist this year, and these four women – Dr. Clémence Blouet, Dr Tracy Briggs, Dr. Eva-Maria Graefe and Dr. Sneha Malde exemplify perfectly what the For Women in Science Fellowships stand for. 
"They are deeply talented, committed and hard-working scientists, who have huge passion for their research areas. I am excited to see what they all achieve in the coming year, and am confident that the influence and dedication of the female scientific community in the UK is well represented by these remarkable women."