Professor John McAuliffe appointed Creative@Manchester Platform Director
08 Jul 2021
The University has appointed Professor John McAuliffe as Director of the new Creative@Manchester research platform. He will formally take up the role on 1 September 2021.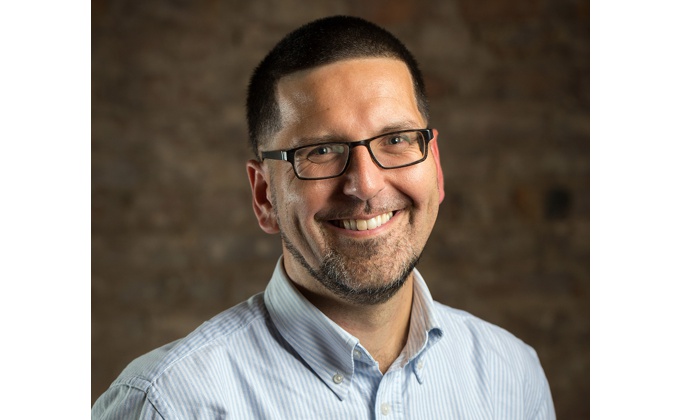 The Creative@Manchester platform has grown out of the successful Creative Manchester initiative that began in 2018 in the School of Arts, Languages and Cultures, part of the Faculty of Humanities. Building on this heritage, the Creative@Manchester platform will function as a facilitating hub for research being carried out across the University, in which creative methodologies and practices are embedded.
Commenting on the appointment, Professor Colette Fagan, Vice-President for Research, said: "I am thrilled that Professor John McAuliffe has been appointed as Director for the new Creative@Manchester research platform. John brings with him a wealth of experience in the Creative and Cultural Industries, and will no doubt build on Creative@Manchester's achievements since 2018 and contribute to its future success. I look forward to working with him to drive this University-wide initiative which is a key element in the University's Our Future strategy for Research and Discovery."
"Echoing Colette's sentiments, Professor Gerard Hodgkinson, Vice Dean for Research (Faculty of Humanities), added: "I am delighted that John has accepted this position. I look forward to working with him to build on our strengths and, through the platform, to enhance the quality and external profile of high calibre interdisciplinary research."
Over the next three years, John will oversee the strategy and vision for the platform, which aims to generate inter-disciplinary research projects that bring together cognate research communities and, where appropriate, external user groups.
John joined The University of Manchester in 2004 and is Professor of Poetry and Director of the Centre for New Writing. His five poetry collections have been published by The Gallery Press: A Better Life (2002), which was shortlisted for a Forward Prize; Next Door (2007); Of All Places (2011), which was a Poetry Book Society Recommendation; The Way In (2015), winner of the Michael Hartnett Award; and The Kabul Olympics (2020). 
Commenting on his appointment, Professor McAuliffe said, "The Creative@Manchester platform will enable us to develop new university-wide research about creativity and creative methods, subjects which are central to so much of what we do across the University. I'm delighted to be appointed as Director and I'm looking forward to working with new (and existing) partners here and outside the university over the next three years."