Dean's Update - 13 July
13 Jul 2017
Latest from Ian Greer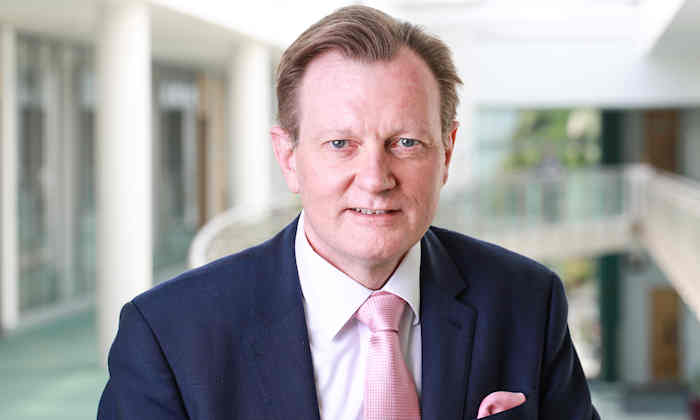 As you may now be aware, our Director of Faculty Operations, Dr Simon Merrywest, has been appointed the institution's Director for the Student Experience from 1 October.  Simon was instrumental in creating the new Faculty last year and is an inspirational leader, both as a key member of the Faculty Leadership Team and for colleagues working in the Professional Support Services. Whilst on a day to day basis we will certainly miss his wisdom, expertise, energy and camaraderie, this is a wonderful appointment for both Simon and the University.  I know we will all look forward to working with Simon in his new capacity. In the meantime, I will be working with Simon to ensure a smooth transition this Autumn and will keep you updated on a new DoFO appointment as soon as possible. Please join me in congratulating Simon on his new position.
I hope many of you are able to join members of the Faculty Leadership Team at a celebration of Patient and Public Involvement and Engagement next Wednesday, 28 July. This event will highlight the important impact of public and staff and student partnerships in Biology, Medicine and Health. You will find details in the News bulletin, below. I have recently caught sight of the Faculty's new Social Responsibility magazine which will be published later this month and would encourage you to look out for it!  It evidences some of the outstanding work we are all doing across the Faculty– our commitment to embedding Social Responsibility in our work makes the University of Manchester truly unique. Thank you for your ongoing commitment to our endeavours.
I obviously want to touch on the Manchester 2020 initiative following the opening of a Voluntary Severance scheme last month. We are working hard to ensure that those of you who may be impacted are kept informed at all stages of the process.  We have received several requests for clarification around processes and dates for when decisions are likely to be made regarding VS applications. The M2020 update sent to all Faculty staff earlier this week addresses these issues and signposts the relevant paperwork which you can find on our Faculty Intranet. If you would like to discuss concerns or options, I encourage you to please talk in confidence to your line manager, your Head of Division, your Head of School or a member of the Faculty HR team.
It is very pleasing to know that much progress has been made in the relocation of staff and facilities following April's fire at the Paterson building. I would like to thank colleagues in the Cancer Research UK Manchester Institute, the Division of Cancer Sciences, the Manchester Cancer Research Centre, and colleagues in our IT and Estates Directorates for their dedication and continued efforts to manage the impact of this incident.
Finally, as one of the University's Presiding Officers, it gave me great pleasure to be involved in several of our graduation ceremonies this week. For graduands and their families this is a special time to celebrate the culmination of all their hard work and our ceremonies are doubtless one of the highlights of their academic journey. The contribution by our outstanding lecturers to the experience these graduating students have whilst part of our community is always to be lauded.  And I would particularly like to congratulate Senior Clinical Lecturer, Dr Rebecca Farrington on her recent Teaching Excellence Award. Rebecca is Deputy Lead of the Community Based Medical Education (CBME) team. The award recognises her outstanding commitment and contribution in teaching, leadership and management along with her continued support to colleagues and students.