Message from the Dean
09 Mar 2018
Latest news from Ian Greer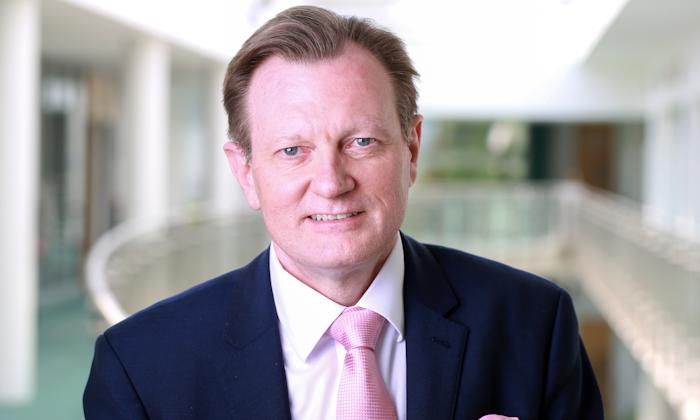 There is good news this week that the University has retained its position in the QS World University Rankings as one of the top universities in the country for Life Sciences and Medicine. Our Faculty has made significant progress, with Dentistry, Medicine, Psychology, Anatomy and Physiology all climbing up the rankings; and Nursing rising to the number one position in the UK and third globally. Congratulations to everyone involved in the delivery of our world-leading programmes.
The Faculty's academic excellence has also been recognised by the National Institute of Health Research (NIHR) which recently appointed a number of colleagues as NIHR Senior Investigators – prestigious leaders of patient and people-based research, who both individually and collectively are a key source of advice to the Department of Health's Chief Scientific Adviser. You can read more about the NIHR appointments HERE.
I recently attended a meeting of the Medical Schools Council (MSC), where amongst other matters we discussed the expansion of medical student numbers and clinical placement fees for overseas students, where I highlighted the risk to the sector if the system was not attractive to overseas students, and the potential negative impact of Brexit on health, medicines regulation and research.
The Faculty Leadership Team received an update last week from the Associate Dean for PGT & CPD on the status of the review of our portfolio of 95 PGT courses. The purpose of the portfolio review is to understand the comparative value of our programmes. The findings will shape the Faculty's PGT strategy so that we can offer the best portfolio of programmes possible delivered with greater efficiency. Each programme will be reviewed against two major factors: attractiveness – how attractive a subject is and whether it is a University priority for Research, Teaching & Learning and Social Responsibility; and competitiveness – how good we are at delivering the programme and how much value it adds.  The criteria and relative weightings to be used in the review have been developed by the Associate Dean for PGT & CPD in consultation with our School PGT Directors and PGT Consortium Leads. A review of our PGT programmes is challenging and so I appreciate the dedication and meaningful engagement of all of you who are involved in this process.
Ian Greer
Vice-President and Dean