Message from Ian Greer
08 Feb 2018
Latest news from Ian Greer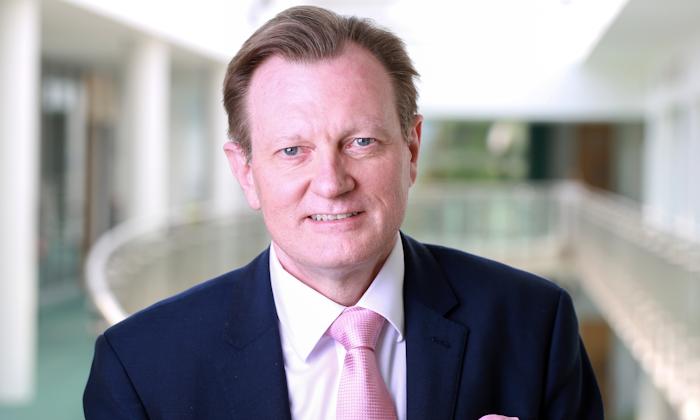 China has been hitting the news headlines recently; and you will have seen that our President, Professor Dame Nancy Rothwell, was part of the delegation headed by Prime Minister Theresa May that visited China last week to secure new trade and partnership agreements between our two countries. One of the highlights of Nancy's trip was the formal signing of memoranda of understanding (MoU) between the University and a number of prestigious Chinese partners.
The President was able to build on the strong relationships that FBMH had already established with 301 Hospital in Beijing, Peking University Health Science Centre (PKUHSC), Tsinghua University, and Shanghai Jiaotong University - all of whom I met when I led a Faculty delegation to China recently.  A photo record of the FBMH China trip - the culmination of months of groundwork undertaken by our International Team can be found HERE.
The internationalisation theme continued at the Faculty Leadership Forum meeting a couple of weeks' ago when I chaired a thought-provoking discussion on the risks and opportunities associated with developing international research and teaching collaborations not only in China but elsewhere across the globe. A copy of the presentation, led by our Vice-Dean for Research and Innovation, Nigel Hooper, can be found HERE .
Last week I interviewed candidates for the annual Dean's Prize for Clinicians and I'm delighted to announce Dr Varinder Athwal and Dr Robert Metcalfe as our first two winners for 2018.  Run by the Faculty in conjunction with our Manchester Academic Health Science Centre Partner Trusts, the prize helps to prepare candidates for clinical intermediate or senior fellowships from UK national funding bodies such as the Medical Research Council, the Wellcome Trust or the National Institute for Health Research. You can read more about our two winners HERE .
I attended the inaugural meeting of the Manchester Biomedical Research Centre International Scientific Advisory Board, where I co-presented an overview of the current research landscape in Manchester with Rowena Burns, Executive Chair of Health Innovation Manchester (HInM). Board members.  Professor Ian Bruce, the Director of the BRC led the presentations from Manchester, which stimulated very helpful discussions and comments from an impressive group of international research leaders providing an invaluable external perspective on our work and future plans.
Earlier this week, the University announced two staff development initiatives – the Presidential Fellowships and the Investing in Success Scheme – and I would like to encourage all eligible staff to apply. Each is a strategic investment that supports and nurtures staff development. The former invites academics to apply for prestigious University of Manchester Presidential Fellowships across a range of disciplines; while the latter offers all staff the opportunity to apply for up to £10,000 to explore new ideas that will benefit the institution and / or invest in personal development.
Finally, I'm pleased to announce that Professor Simon Lovell has been appointed Research Director for our Evolution, Systems and Genomics Research Domain. Simon has great depth of knowledge and experience in the field of genomic sciences and will play a pivotal role in developing the strategic direction of research in this area across the Faculty.
Ian Greer
Vice President and Dean