Faculty meets admissions targets
14 Sep 2017
As we approach Welcome Week it is looking likely that the Faculty will be very close to achieving its ambitious undergraduate numbers for 2017.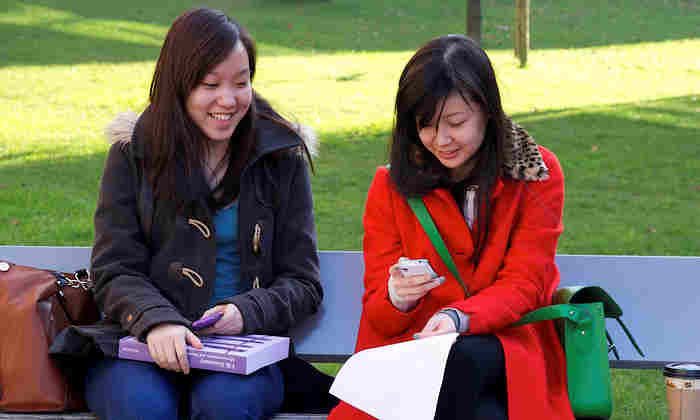 Over 1,000 undergraduates have been successfully recruited into the programmes offered across the Faculty.
This has been achieved despite a 4% fall in the number of people applying for UK university places compared with last year; and even sharper falls in applications to some vocational courses, including nursing (down 19% across the country).
Ben Goldblum, Head of Student Recruitment and Admissions for the Faculty commented:
"Increases in tuition fees, rising interest rates on student loans and the ending of NHS bursaries for nursing, midwifery and allied health students have all contributed to this being a particularly challenging year for the admissions teams.
"However, thanks to everyone's hard work over the past year, we've achieved almost all of our targets for this year in terms of undergraduate places offered and accepted.
"That said, we can never assume 100% success, as some students fail to turn up, despite having previously accepted a place. Needless to say we'll be contacting any 'no-shows' in due course to better understand individuals' circumstances, offer help and advice, and learn lessons for the future."
A key element of the undergraduate admissions process is the nationwide clearing campaign, which this year began on Thursday 17 August, when students receiving their 'A' levels results. If they were not successful in already getting a place at a university they could apply for via clearing.
As part of this process potential students ring the university and their qualifications are checked to ensure they meet our minimum requirements. As our Faculty focuses on teaching biological sciences, health sciences and a number of vocational courses, the work of the FBMH admissions teams is complicated further by having to check not only the students' 'A' level results, but also their health records and in some cases even their police records.
Louise Davies, Admissions Manager for the Division of Nursing, Midwifery and Social Work, explains the complexity of the clearing process:
"The week of the 'A' level results saw my admissions team working tirelessly over two consecutive weekends. We received the results in advance of the students on Sunday 13 August; and we had until the following Thursday to either accept or decline applicants with conditional offers and update their records in Campus Solutions.
"We also had to identify how many students failed to meet the entry criteria, which programmes would be going into clearing and the number of unfilled places on each course. This information then had to be sent to UCAS in time for the Thursday morning results.
"Results day saw my admissions team receiving calls non-stop as soon as the lines opened. We had to double-check applicants' qualifications and if successful, invite them for an interview. On top of that, by the time Welcome Week comes around we have undertaken students' Disclosure and Barring Service (DBS) checks and arranged for appropriate health forms to be signed."
Thanks and congratulations to everyone in the School and Divisional admission teams for all their professionalism, tenacity and sheer hard work during the busy undergraduate admissions period.