Faculty hosts successful Public Health Conference
14 Sep 2017
Greater Manchester Mayor Andy Burnham joined high profile speakers at the sixth International Festival of Public Health, which was held on 5 September in the Stopford Building.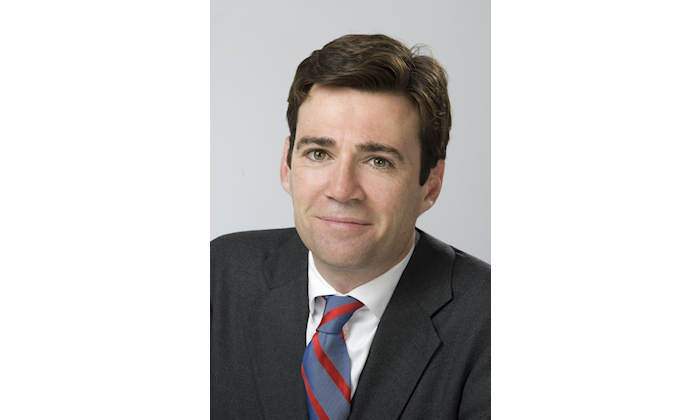 Organised by the Division of Population Health, Health Services Research and Primary Care, this annual event brings together health professionals, voluntary organisations and the general public to discuss how we can reduce inequalities and improve the physical, social and mental health of citizens.
This year's gathering also launched a special edition of the European Journal of Public Health, highlighting over twenty papers showing the importance of measuring health and wellbeing to unmask differences in health in our cities.
Dr Arpana Verma, Head of the Division said: "We were very excited to welcome the Mayor of Greater Manchester, our speakers and delegates to our event.
"Vulnerable groups, especially children, need effective policies as they are less likely to have a voice and be able to make their own choices. We have a unique opportunity in Greater Manchester to make "the healthy choice the easy choice" and improve the health and wellbeing of our citizens through working together."
She added: "From our work on urban health, we have published over twenty papers showing how important measuring the health and wellbeing of individuals in our cities is vitally important. Compared to our neighbours in Europe, we don't routinely measure health and wellbeing at a local level".
​Speakers also included: Dr Frank Atherton (Chief Medical Officer for Wales), Dr Louise Irvine (Candidate for the National Health Party for SW Surrey), Dr Ian Wilkinson (Chief Medical Officer for Oldham CCG), Professor Dame Sue Bailey (Chair of the Children and Young People's Mental Health Coalition), Professor Jane South (Professor of Healthy Communities, Leeds Beckett University and PHE) and Dr Kailash Chand (Honorary Vice President of the British Medical Association).
For more information about the Festival of Public Health, visit their website HERE ; and an on-line version of the European Journal of Public Health can be accessed HERE