Dean's Update - 28 July
28 Jul 2017
Latest from Ian Greer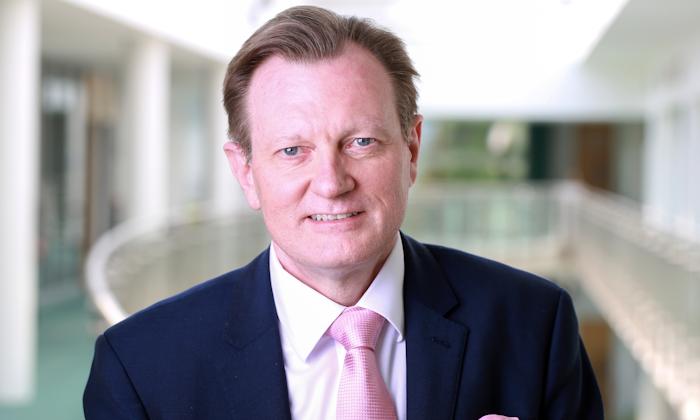 I would like to take the opportunity to re-emphasise important information about the M2020 initiative and the plan to reduce the number of academic roles in our Faculty. The communication you received earlier this week explained that if there is insufficient take-up of the Voluntary Severance Scheme, the University will consider moving to compulsory redundancy.
I do appreciate that mention of compulsory redundancy will  increase  levels of uncertainty and anxiety amongst colleagues who are 'at risk', but the important points to remember are: that the University remains  committed to seeking to achieve the proposed reductions in posts by voluntary means; the proposed selection criteria and process for compulsory redundancy is subject to ongoing consultation with the Trade Unions; and the introduction of compulsory redundancy is subject to Board approval and will be implemented only after all other options have been fully explored.
If you are 'at risk' please do not hesitate to speak with your line manager, your designated HR Partner, or your Head of School if you wish to discuss your individual situation or any potential application for voluntary severance.
M2020 was the focus of discussion at the Faculty Leadership Forum yesterday where we were joined by Professor Dame Nancy Rothwell. This is the second time that the President has attended the monthly gathering of our senior managers and she was able to provide further insight into the M2020 consultation process and listen to the issues and concerns that some of you have raised.
In other news, I am very pleased to report on significant contributions to the Faculty's Social Responsibility (SR) agenda. Firstly, in partnership with the University's Humanitarian and Conflict Response Institute and Uganda's Gulu University, our SR Team has secured funding from the Medical Research Council and the Arts & Humanities Research Council Consortium to support our work in post-conflict disability in Uganda and Sri Lanka. This gives us the necessary funds and credibility to establish post-conflict disability as a distinct SR theme for the Faculty.
In addition, earlier this week the SR team also delivered an outstanding Patient and Public Involvement and Engagement (PPIE) event, which the University's Director of Social Responsibility Julian Skyrme described as "our Inspiring Communities Strategy in action". Many congratulations to Dr Hawys Williams and her team for organising the event and for continuing to create interest in our flourishing PPIE agenda; and to Katie Walwyn-Brown and Ann-Louise Caress, who were presented with awards for their outstanding contribution to PPIE. You can read more about the event HERE.
I'd also like to congratulate Sally Bray, our Head of the Student Experience, who has been appointed as the University's interim Director of Campus Life, and to Jacky Smith, Professor of Respiratory Medicine in the Division of Infection, Immunity and Respiratory Medicine who has been awarded a prestigious Senior Investigator Award by the Wellcome Trust to support her research into the causes and treatment of chronic cough.
Finally, I'm pleased to report that the first funded scan on the new PET-MR scanner at St Mary's Hospital took place yesterday – the culmination of intensive work led by the multi-disciplinary team within Imaging Facilities, including the Wolfson Molecular Imaging Centre (WMIC), responsible for setting up the new department. Joint-funded by the University, the Medical Research Council (MRC) and Central Manchester University Hospitals NHS Foundation Trust (CMFT), a number of exciting imaging studies have now been funded to use the scanner. Well done to everyone involved in reaching this key milestone in the further development of world class imaging in Manchester, including Alan Jackson, Professor of Neuroradiology Sciences and the PET-MR academic lead; Senior Project Manager, Denise Ogden; and Lead Radiographer (PET-MR), Amy Watkins.
We have reached the end of our first year as the Faculty of Biology, Medicine and Health and, whilst I do not, in any way, wish to minimise the concerns many of you have about the implications of the M2020 initiative, I hope you are able to join me in acknowledging a productive 12 months in which much has been achieved. An organisation is nothing without its people and I am grateful to each of you for your contribution to our ongoing success.
Ian Greer
Vice-President and Dean
Faculty of Biology, Medicine and Health