Our Wellbeing Choir is back - join us
30 Jan 2023
Come and join us at St Peters House starting Wednesday, 8 February, from 1pm – 1.45pm in the auditorium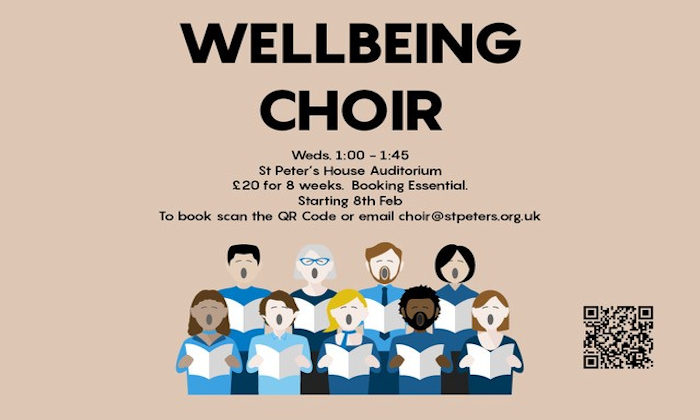 We have an amazing choir master Dan McDwyer to start the ball rolling. Dan is very experienced and will bring to the choir great songs and teach harmonies, and even if you can't sing a note you will be pleasantly surprised how wonderful it all sounds.
This is an eight-week block and costs £20 for colleagues and students. There is also a concession rate from the Wellbeing bid for anyone who works in Humanities as they have contributed a portion of funds to make this choir possible.
Please spread the word and if uou can put up a poster to help us promote, the more, the merrier!