Supporting you: World Mental Health Day
10 Oct 2022
Today (Monday, 10 October) is World Mental Health Day - an opportunity to reflect on our own wellbeing, think about how we can support each other and share the support available through our University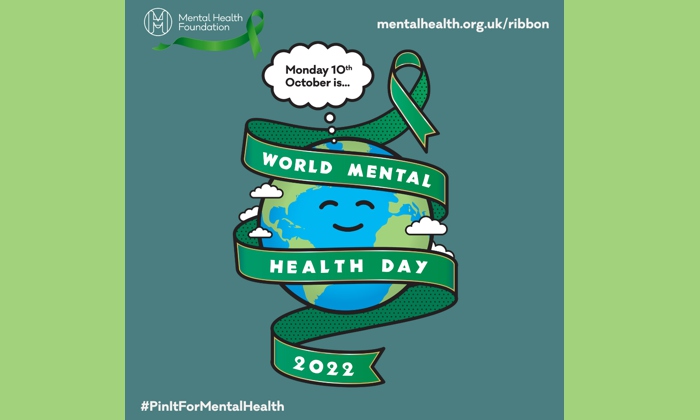 The World Health Organisation (WHO) recognises World Mental Health Day every year – and the theme for this year is 'Make mental health and wellbeing for all a global priority'.  
The WHO says: "The COVID-19 pandemic has created a global crisis for mental health, fuelling short- and long-term stresses and undermining the mental health of millions. Estimates put the rise in both anxiety and depressive disorders at more than 25% during the first year of the pandemic. At the same time, mental health services have been severely disrupted and the treatment gap for mental health conditions has widened." 
It's important to take time to look after your mental health and know how to access support if you need it. 
Support available 
We also have a network of Wellbeing Champions who work within their area to deliver campaigns and initiatives and support local wellbeing action plans.  
Introducing Helen Brewis 
Our University has recently appointed Helen Brewis as Head of Wellbeing, who will be working on our approach to staff wellbeing. Helen is a Chartered Occupational Psychologist who specialises in workplace wellbeing and her career has included roles at Department of Work and Pensions, Greater Manchester Fire and Rescue service and RobertsonCooper.  
Looking after you 
If you are looking for some practical ways to proactively look after your mental health, The Mental Health Foundation has some evidence-based tips you can work through and there is further information on the Six Ways to Wellbeing pages on techniques to proactively look after your health and wellbeing.  
Perhaps also take a moment today to check in on how you are, a team member is, or someone who works for you in your team.  
If, as a manager, you feel you would benefit from training to better understand how you can manage wellbeing and increase your awareness of mental health, there are still places available on the following courses: