Get fit for summer with our Be Active class schedule
21 Jun 2022
During the summer vacation, we will be offering group exercise classes in-person at the Wellbeing Rooms in the Simon Building and virtually on Zoom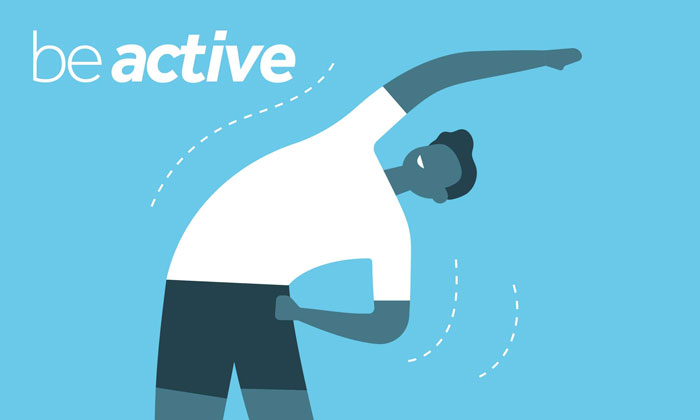 Classes will start week commencing 27 June until 2 September and we will be running the following face-to-face & Zoom sessions, including: Step, Legs, Bums and Tums, Pilates for Backs, Iyengar Yoga, Hatha Vinyasa Yoga, Body Blast, Ashtanga Yoga, Mixed Ability Pilates, Yogalates, Sun Rise Yoga, Power Yoga and Friday Flex.
Everyone welcome as we have levels to suit all abilities. Our classes are rated to help you decide:
* Easy – suitable for beginners and those getting back into exercise
** Medium intensity – suitable for regular exercisers
*** High intensity – suitable for regular exercisers and those wanting a hard workout
Payment and booking options
New Pay as you go – (PAYG) you can book online a week in advance prices are – £3.50 1/2 hr Express session, 45mins - 1hr £5.50 or 1.5hr £8
Flexi Pass - £45.00 – This gives you access to all classes at the Wellbeing Rooms and Zoom over a 10 week period (please check - classes mignt not run during instructors' holidays). If you do two + classes a week this is a bargain!
Zoom only pass – cost £36 – This pass is for people who cannot get to a face-to-face session or who like to exercise in the comfort of their own space. There are up to eight Zoom classes a week to choose from. Purchase a Zoom Pass 
Holidays
Before purchase, you should check when classes may not run due to instructors not being available due to booked annual leave/holidays.