Help support and cheer on our Purple Wave runners!
18 May 2022
We're looking for Cheerpoint volunteers for the Great Manchester Run on Sunday, 22 May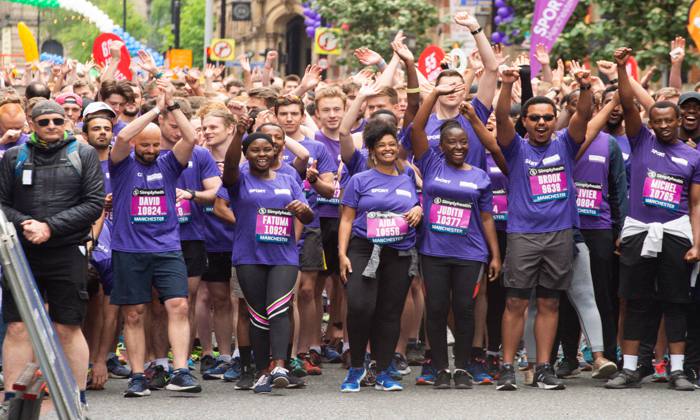 The Great Manchester Run is back this Sunday and it's a great day out. Why not come and join us at our Purple Wave Cheerpoint and support staff and students running the half marathon and the 10k events?
The half marathon starts at 8.30am and the first wave of the 10k is starting at 12.30pm.
The Cheerpoint spot is on the junction of Chester Road and Bridgewater Way (A56). 
We are also looking for volunteers who would be willing to staff the cheerpoint for either the half marathon in the morning, or the 10k in the afternoon. All volunteers will be provided with a Purple Wave T-shirt and a packed lunch. If anyone would like to volunteer for this role please email Ellen on sportsvolunteer@manchester.ac.uk