Fly the flag for International Day Against Homophobia, Biphobia and Transphobia
05 May 2017
For the seventh year running we will be raising the rainbow flag to mark IDAHOBIT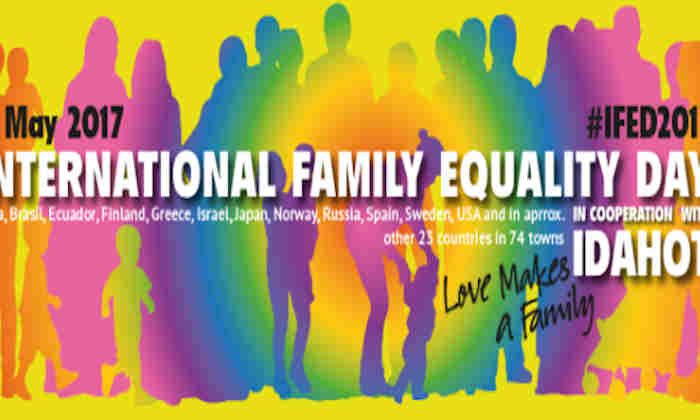 This year the focus is on families and there are two additional activities which everyone is invited to attend.
On Wednesday 17 May a lunchtime session will focus on our Family Friendly Polices from an LGBT perspective will be run in collaboration with Human Resources.  Your input is required for this – if you are an LGBT member of staff and accessed any of these polies (i.e. adoption leave, maternity leave) then we would like to hear from you: lgbt@manchester.ac.uk 
This will be followed by a film screening of 'Breakfast with Scot' which takes a light-hearted look at a gay couple who become legal guardians of an adolescent . This will be introduced by Dawn Edge (Academic Lead for Equality, Diversity and Inclusion).
Events are free, but booking is essential.
IDAHOT also gives you the opportunity to become an ally to the staff network group. Allies are staff members who do not identify as LGBT themselves, but and who believe that lesbian, gay, bisexual, and transgender people should experience full equality in the workplace'
We already have a number of allies on campus, but are always looking to expand our numbers. You can find out more at:
· LGBT Staff Network Group: Become an ALLOUT Ally
Further information: lgbt@manchester.ac.uk