Student Experience Programme update
11 Jun 2020
Simon Merrywest, Director for the Student Experience and SEP Programme Director, shares an update on our Student Experience Programme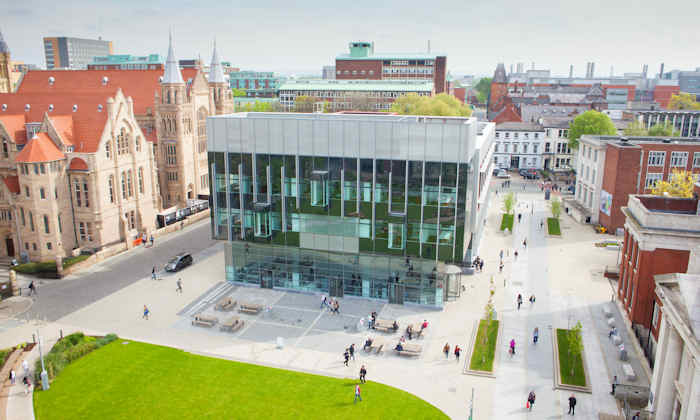 Dear colleagues,
Following the recent meeting of both of the Student Experience Programme (SEP) governance bodies, the Programme Delivery Group and Programme Board, I wanted to share with you some of the decisions that we have made as well as some other significant updates that you may find useful.
It's important to state from the outset that we remain committed to progressing with SEP and delivering its benefits. However it is very important that, when thinking about how the Programme may be delivered over the coming months and years, we consider the University's change of circumstances and the very real challenge of maintaining our financial sustainability.
Programme pause extended 
The current Programme pause will be extended until the end of July and colleagues who have returned will remain in their usual (non-SEP) roles, so they can continue to support the University's business as usual activity. This includes most of the PS leaders previously driving forward the Theme Working Groups which remain suspended, as well as some colleagues who were supporting the implementation and transition to new technology and processes. However, it is important to recognise that a core group have continued to work very effectively throughout and I am grateful to them for the extent to which they have adapted to different ways of working and with fewer team members to draw on. In particular, during this pause, the technology development, transition readiness and re-planning work within the core Programme team will continue. 
Organisational Change Working Group 
So the Programme can continue to progress, we have established the SEP Organisational Change Working Group. Group members all have previous experience within the Programme – including myself, the Directors of Faculty Operations, Programme Leads and some PS leaders.
This smaller group will review the progress made to date by the Theme Working Groups and the feedback from engagement activities (noted below), and use this to develop high-level organisational design recommendations to support the aims and objectives of the Programme. There will also be further opportunities for academic and student feedback.
Engagement activity on the Programme thus far:
Academic: 56 colleagues attended seven sessions in March
Professional Services: 250 colleagues attended 15 sessions in March; 50 online feedback submissions received from teams and individuals who attended 
Students: Have been represented in the Programme governance since summer 2019; recently we welcomed two student partners into the Programme who will assist us going forward in seeking additional student input.
Programme strands de-coupled and timeline amended
We are separating the people and structures, and the technology and process strands of the Programme, and amending their timelines:
Technology and process

Our core student records system, Campus Solutions, will still be upgraded from version 9.0 to 9.2 in October 2020 (there will be no immediate change in functionality for either students or staff and is a technical upgrade only, to keep us in support with the Campus Solutions system providers (Oracle) and ensure that we continue to receive essential updates, such as those to maintain our essential links with UCAS). However, getting this upgrade completed removes a degree of risk from the programme.
The applicant release (supporting applications and admissions) has been postponed to October 2021
The core student release (supporting other elements of the student journey from registration to graduation) has been postponed to July 2022
People and structures
This will allow us to progress people and structures changes in a more agile way, making changes as appropriate in response to the University's current financial challenges. The timing of taking forward this aspect of the programme is still being considered, but more concrete plans should be available in the next of these updates. The Campus Solutions upgrade may also allow us to bring forward some elements of future technical releases to support any necessary people and structures changes. This change will also help us in the design and implementation of new business processes. 
Cohort 1 Voluntary Severance Scheme
We received a number of applications for voluntary severance in cohort 1:
Applications and Admissions: 36 applications; 34 accepted
Student Marketing and Recruitment: 10 applications; 4 accepted
These outcomes have been communicated to the relevant individuals. If they wish to proceed, when agreeing leaving dates we will make sure that service levels are protected within these areas but working across all areas to make adjustments where we have gaps. We are also aware of impending end dates for a number of staff on fixed-term contracts and we are assessing these as a priority.
Our commitment to the Programme is unwavering and I'm very pleased to be able to share these developments with you. We are functioning within an entirely different territory than anything we could have expected six months ago and we have to make changes to both our plan and our approach that take this into consideration. Our change in circumstances really only support the importance of the Programme and build the compelling case for changing the way we do things by improving our service offering whilst reducing effort and in turn costs.
I will continue to provide updates as and when we have more detail to share. If you have any questions please feel free to get in touch via studentexperienceprogramme@manchester.ac.uk.
Best wishes
Simon Merrywest, Director for the Student Experience and SEP Programme Director.