New My Manchester launch
19 Aug 2019
New My Manchester for students launches on Tuesday, 27 August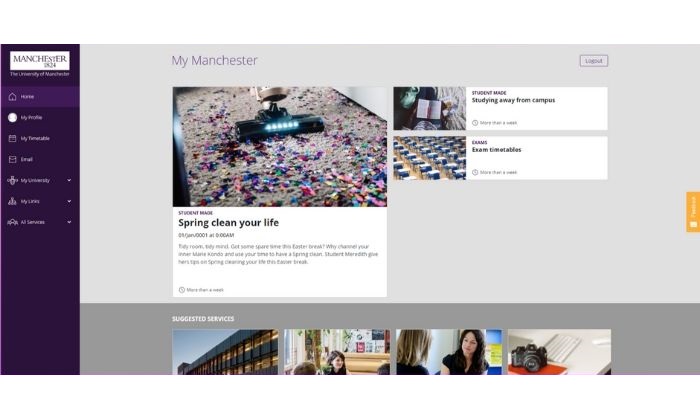 The University is committed to transforming our digital services, enabling us to deliver the type of world-class digital experience that meets the increased expectations of today's students.
As part of this transformation, the Student Experience Programme are pleased to confirm that the new My Manchester will be launching to all students on Tuesday, 27 August. 
From this date students will benefit from:
A vastly improved look and feel drawing from the latest trends in web design and optimised for mobile devices.
The new My Profile area showing personal and contact details in one easy-to-find location.
The new Library Summary page offering personalised library services and chat.
Timetable syncing so classes appear in iPhone, Android or Office 365 calendars.
Communications will be issued to students from Monday, 19 August, including direct links to access all services, whilst My Manchester is offline from 5pm Friday 23 to Tuesday, 27 August. 
This is just the start of our digital transformation. Additional improvements to My Manchester planned for the future include digital mitigating circumstances, the extension of My Manchester to offer holders and instantly downloadable confirmation letters.
More information
Contact