PASS (Peer Assisted Study Sessions)
Here at the School of Physics and Astronomy, we have a service running known as the PASS scheme. Peer Assisted Study Sessions are informal group discussions for first years to discuss both course material and social aspects of university life (accommodation, integration into university, etc.). Two or three PASS leaders (second or third year students) are assigned to a group of around 10 first year students to mediate the discussion, and offer advice and input. You can look to them to guide you as you work through physics problems and offer the best path to a solution. They are well briefed not to hand out answers or do your work for you, your tutors are more appropriately trained for that.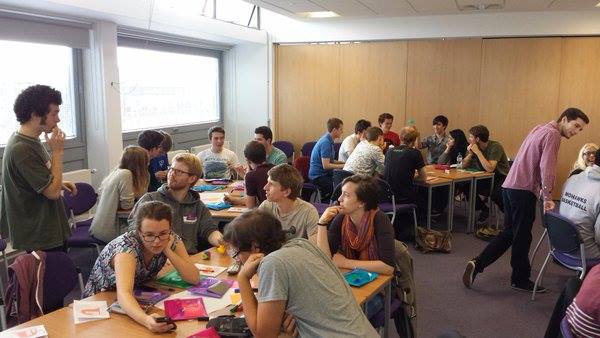 PASS Events
Over the course of the year, there will be a variety of PASS socials, starting in Welcome Week. More information about them will be given out during the year, but they will be a great opportunity to get to know your PASS group.
The PASS Co-ordinators for 2017/18 are:
Alice Gutowski - alice.gutowski@student.manchester.ac.uk
Holly McGrath - tamaki.mcgrath@student.manchester.ac.uk
Katie White - Katherine.white-6@student.manchester.ac.uk