Student Experience: News, Events and Achievements

Wednesday 27th February 2019 at 3.00pm
Rutherford Lecture Theatre, Schuster Building
Talk on Sexual Violence on Campus
The School of Physics and Astronomy and Faculty of Science and Engineering are delighted to invite Professor Alison Phipps from the University of Sussex to come and talk to us about Sexual Violence on Campus
This is a great opportunity for both students and staff to learn about the best approaches to support victims of sexual violence on campus.
Professor Alison Phipps is a reader in sociology at the University of Sussex and was the co-author of two NUS reports which investigated lad culture in UK universities and the prevalence of sexual harassment and assault. She mainly focuses on the worrying epidemic of sexual assault in UK institutions, including:
Levels of sexual assault reporting in universities (1 in 10 incidents are reported to the police, but only 4% are reported to their institution).
The support available for victims of sexual assault and how to help students who have been assaulted.
What to do about disclosure – Alison is working on EU project to evaluate programs and come together to see what works and what doesn't work.
Lad party culture encouraged by big brands such as Smirnoff.
Communications – more people need to be aware of what's going on on-campus with regards to support and care programs.
Alison focuses on neoliberal discourse and how neoliberalism helps to suppress the need to talk about sexual violence as it focuses on finance and reputation rather than wellbeing, and how equality and diversity are subordinate to market concerns. A full talk of Alison's can be found here.
Alison's article in the Guardian 13th December 2017
https://www.theguardian.com/higher-education-network/2017/dec/13/tackling-sexual-harassment-on-campus-is-about-more-than-naming-and-shaming
The student newspaper The Mancunion have also published an article ahead of the talk 18th January 2018
http://mancunion.com/2018/01/18/talk-sexual-violence-campus/
‌‌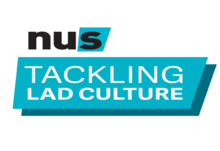 If you want to know more about Alison's work, you can watch this short video
Student Relaxation Event – Guide Dogs for the Blind Visit to the School of Physics & Astronomy – Weds. 24th May 2017
Mindful of the fact that the end of year exams can be a very stressful time for our students, we were keen to offer additional support to them, and the chance for them to relax during this period. We invited the Guide Dogs for the Blind to visit the School on Wednesday 24th May. Six volunteer handlers arrived on a warm afternoon with their friendly guide dogs and gave an informal chat about their day to day experiences from puppy walking to fundraising/volunteering opportunities and information on the organisation itself. Bobbie the golden Labrador and Pip the Golden Retriever/German Shepherd cross breed were a huge hit with the students.
The event was a huge success with over 100 students attending. Students were able to de-stress and have some "hands on" time with the dogs. Feedback was very positive, enthusiastic and complementary, with students commenting …..
"I really believe in this initiative and I am very proud that our School supports it: thank you for the time and effort in organising it…." and
"You've put smiles on a lot of people's faces today…"
Staff from the Guide Dogs for the Blind commented on how enjoyable the visit had been for them and the dogs, and they would be keen to come back to the School for a similar event next year.