Digital capability: reflecting on our skills and experience
01 Sep 2022
Develop your digital skills with Learning and Organisational Development's programmes and resources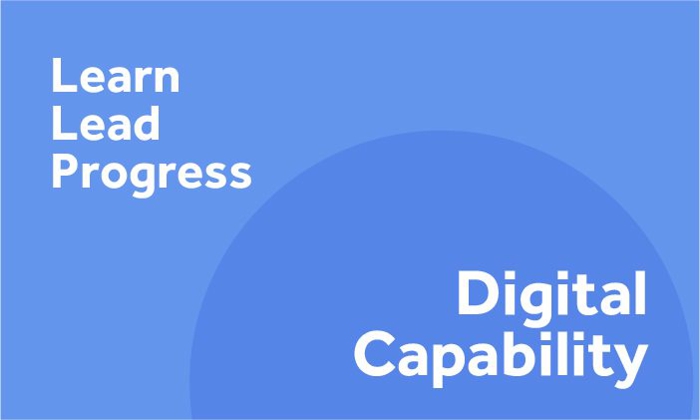 Learn 
Supporting students and staff in their digital learning and development is one of the aims of the Flexible Learning Programme and included in Our future, our University's strategic plan. 
The Discovery tool is a supportive online tool that can help you reflect on your current digital skills experience and confidence. Completing the tool not only gives you a personalised map of your capabilities, it also identifies ways to support your development and provides links to further relevant resources, enabling you to create your own digital development plan. Jisc have just released a new version of the tool this September and Jisc's blog post summarises the enhanced features now available. 
Digital wellbeing is one aspect of our digital capabilities. Digital wellbeing workshops, open to all staff and available to book via the Training Catalogue, provide space to talk about how our use of technology can affect us and the steps we can take to promote our wellbeing.   
Lead 
For our leaders, we have several resources designed to support your management skills in our hybrid and digital working climate: 
Following Managing Hybrid Working Successfully, an 'on demand' e-learning is being designed and will be launched mid-September. 
Progress  
The benefits of developing your digital capabilities can range from the professional to personal. Investing in your digital skillset will improve your ability to digitally collaborate, present and manage data and information, improve your working processes, and enhance your confidence and digital identity. Reasons why colleagues might invest in their digital skills include:  
Embracing our digital society/hybrid working 
Improving employability
Change in role
Enhancing your digital profile 
Learn, lead, progress 
L&OD would like to share resources, ideas, guidance and opportunities to support your development and career progression. 
Learn, Lead, Progress will cover various learning topics to ensure you have access to the most relevant and up-to-date learning as we move through the year.