Unlock your potential to Learn, Lead, Progress with coaching
07 Jun 2022
Find out about coaching at the University, and the resources, programmes and opportunities available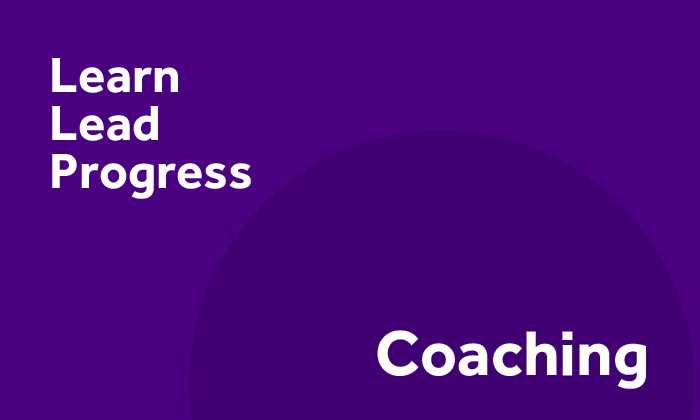 Find out about coaching at the University, and the range of resources, programmes and opportunities that are available through Learning & Organisational Development (L&OD). 
Learn  
Coaching skills are useful for all roles across the University.  
Coaching is about taking a non-directive approach, asking good questions, and supporting another person to reflect and identify their own solutions. There are a range of opportunities to support the development of coaching skills:  
Lead  
The benefits of developing a coaching approach are wide-ranging, including staff becoming more resilient and self-directive, improved staff sense of purpose, a boost in morale and motivation in others, increased productivity through skill development, and better communication and rapport across the University – all leading to an increase in engagement.  
If you are interested in how to embed the coaching approach here's a podcast from our L&OD Toolkit which explores Developing a coaching culture.  
Progress  
All colleagues are able to access support from a qualified coach through the University's internal coaching pool. Colleagues might access a coach to progress themselves due to:  
A change in role  
Managing workload / pressure  
Building personal confidence or addressing imposter syndrome  
Addressing a specific work goal or challenge  
Increasing self-awareness  
Learn, Lead, Progress 
Learn, Lead, Progress will cover various topics to ensure you have access to the most relevant and up to date learning as we move through the year. 
L&OD will share resources, ideas, guidance and opportunities to support your development and career progression at the University. 
Next month Learn, Lead, Progress will focus on Performance and development reviews. 
More information