Simon Thomson appointed Director of Flexible Learning
22 Jun 2022
Professor Simon Thomson, currently Director of the Centre for Innovation in Education at the University of Liverpool and previously Head of Digital Pedagogy at Leeds Beckett University, will take up his role on 18 July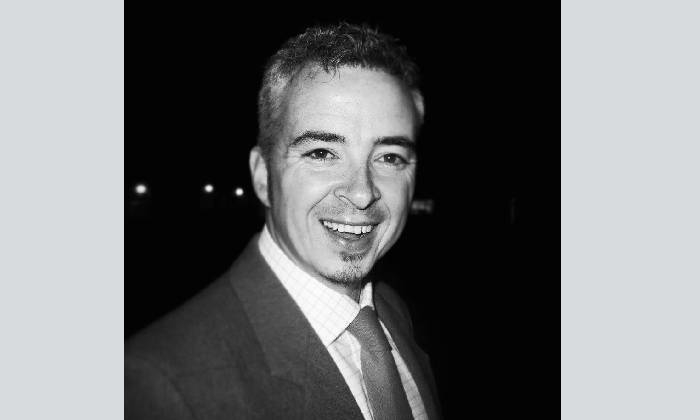 The Director of Flexible Learning will develop and deliver plans to expand our University's flexible and blended learning offer and play a key role in positioning Manchester as a leader in flexible education and lifelong learning.

Simon is a Professor of Hybrid Learning and is ideally placed for this role due to his teaching-focussed background in broadcast engineering and track record for developing and supporting digital pedagogic practice in higher education. He was awarded an Advance HE National Teaching Fellowship in 2014 and is a Senior Fellow of the Higher Education Academy, Staff and Educational Development Association (SEDA), accredited in Embedding Learning Technologies and an Apple Distinguished Educator.
In addition, Simon has led several funded teaching and learning research projects, such as a Higher Education Funding Council for England (HEFCE) funded project exploring the next generation of digital learning environments (2018). More recently, he contributed to the Office for Students Gravity Assist report (2020) examining the transition from in-person to online teaching and was principal project lead working with the British Council supporting six Peruvian universities to pivot to online teaching during the COVID-19 pandemic.
Simon has also developed a hybrid education framework. The Subject, Pedagogy and Modality (SPaM) framework supports the development of a flexible curriculum in the context of exploring the potential for multi-modal teaching and learning experiences.
Reacting to his appointment, Simon said: "I am incredibly proud to be able to help shape the future of the University's blended portfolio. I'm particularly interested in how we can develop a flexible curriculum that suits diverse groups of learners.
"Flexible learning is an opportunity for us to think consciously and critically about the 'teaching modes' that we use and how we use a mix of modes to maximise access to lifelong learning."
Professor Dan George, Associate Vice President Blended and Flexible Learning, said: "I am delighted that Simon will be joining us as Director of Flexible Learning. What really stood out to our team was that his academic career has been dedicated to improving the teaching and learning experience for both students and staff.
"As we continue to embed flexible learning across our University, Simon's experience will be incredibly valuable in ensuring that Manchester is at the forefront of flexible education innovation."

You can connect with Simon on Twitter @digisim and find out more about Flexible Learning on our StaffNet pages.