National Teaching Fellowship Scheme 2013
27 Nov 2012
Members of academic staff are invited to submit a short expression of interest by 12 pm on Friday, 14 December.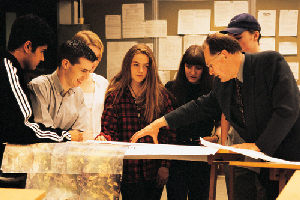 The National Teaching Fellowship Scheme is a prestigious national scheme run by the Higher Education Academy which recognises and rewards excellent learning and teaching.
Up to 55 awards of £10,000 are made to recognise individual excellence. The award is intended for National Teaching Fellows' professional development in teaching and learning or aspects of pedagogy.
If you are interested in being nominated for a Fellowship, please write a short expression of interest (up to one page of A4) addressing the criteria below:
Individual Excellence: evidence of promoting and enhancing the student experience;
 
Raising the Profile of Excellence: evidence of supporting colleagues and influencing support for student learning in (and, if appropriate, beyond) the University, through demonstrating impact and engagement beyond the nominee\'s immediate academic or professional role;
  
Developing Excellence: the nominee's commitment to her/his ongoing professional development with regard to teaching and learning and/or learning support.
Please submit expressions of interest by 12pm on Friday, 14 December 2012 to:
All nominees will be told the result of the internal selection by Friday, 22 December 2012.
If you are selected to go forward to NTF, you will be required to finalise your submission by the end of February 2013. The final submission date to the Higher Education Academy is 4 March 2013.
More information